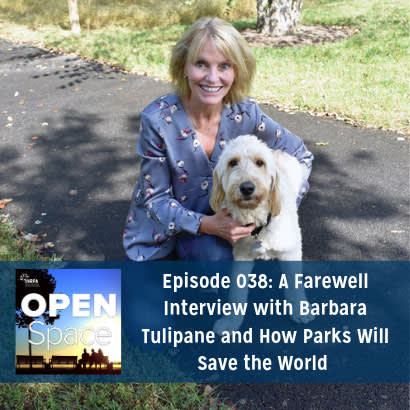 If you haven't already noticed, NRPA has a new tagline, Because everyone deserves a great park. It explains why NRPA exists rather than what it does, which includes certifying individuals, accrediting agencies, educating Congress and hosting more than 8,000 park and recreation professionals at our annual conference.
NRPA's history goes back more than 100 years when the founders worked to ensure that everyone living in the United States had a right to parks and recreation. In fact, they believed, as we do today, that parks are our birthright. The freedoms we cherish in our country, the values we share and the inalienable rights we exercise are what define us, and so do our parks. Perhaps no other country in the world has the rich heritage of national, state and local parks that we do in America. We love our parks.
But, it has become increasingly apparent over the years that not everyone has equal access to a quality park. In fact, new research shows that one in three people do not have access to a park or open space within 10 minutes of their home. This is as unacceptable today as it was 100 years ago. To rectify this inequity, NRPA, The Trust for Public Land and the Urban Land Institute recently launched a national campaign to ensure that there's a great park within a 10-minute walk of every person, in every neighborhood, in every city across America.
The "10-minute walk" campaign marks the start of a multiyear partnership with cities and mayors nationwide. Beginning in 2018, the campaign partners will work with cities on measurable policies and strategies to advance the 10-minute walk vision. As a lead partner, NRPA will develop and share additional research and training resources to support park and recreation agencies and their partners in this important work. And, we will also provide best practices and funding.
Mayors across the country are signing on to actively pursue the 10-minute walk goal. To date, 134 mayors have already pledged their support, and while that's encouraging, this movement will require more elected officials to step up. To see if your city or mayor has made a commitment, visit the campaign website. If they haven't yet and you can help with the conversation, take a look at some talking points and research.
But, what is a great park? During conference in New Orleans, NRPA's board of directors challenged the NRPA team to answer this question. To ensure we get it right, we would like to hear from you — you know parks better than anyone. To participate in this important work, send a brief paragraph or a few bullet points about what you think makes a great park.
NRPA's commitment to building healthier communities; conserving our natural resources, lands and waters; and providing the benefits of parks and recreation requires the support from the field, like-minded organizations, the public and elected officials. Our Three Pillars — Health and Wellness, Social Equity and Conservation — support our belief that everyone has the right to a park that's close to home, is easy to get to, has quality amenities, and is safe and accessible to all. Why? Because everyone deserves a great park!