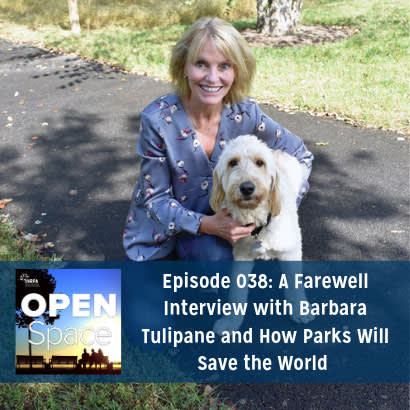 As NRPA's fiscal year turns, it is a good time to reflect on what we have accomplished and where we are going next. The bottom line is that we have much to celebrate. We met and exceeded every major goal of our business and strategic plans while providing more services, resources and funding to our members than ever before. NRPA is breaking new ground in demonstrating the national economic, environmental and social impacts of parks and recreation.
NRPA's total revenue for FY16 will top a record $19 million. We raised more than $7 million from a variety of sources, the highest amount ever, and almost $5 million will benefit the field via direct grants. The NRPA budget is predicated on implementing an annual business plan that includes more than 30 quantifiable objectives, including urban initiatives and health initiatives, conservation, research, member services, education, the Annual Conference, PRORAGIS and partnerships. NRPA's operating revenues have grown an average of 8 percent per year, while our expenses have only increased on average 3.2 percent per year. Keeping expenses low, however, should not be the goal if it is done at the expense of investing in the organization. Making strategic investments in our future takes discipline and faith when the return is not immediately apparent. For example, we invested in PRORAGIS over the course of several years, yet only recently have we begun to see measurable, quantifiable results.
High-quality NRPA-produced research has raised our visibility and credibility. The 2016 NRPA Field Report is considered the industry's most comprehensive set of park and recreation agency performance metrics while NRPA's agency-tailored Facility Market Reports combine U.S. Census Bureau data and market research to allow agencies to examine detailed demographic information about the communities they serve. The Economic Impact of Local Parks report made national news in its findings that local parks generated $140 billion in economic activity and supported almost 1 million jobs.
In the past year, we have continued to demonstrate deep commitment to our members by being innovative and spotting trends. From the content of our award-winning national publication, Parks & Recreation magazine, to our social media feeds, Open Space blog, professional networks, member communications, webinars, Innovation Labs and Annual Conference, NRPA members have never enjoyed such quality and depth of resources. The numbers are stunning — 85,000 clicks for Top Five and other email communications; 37,000 posts to NRPA Connect; 9,500 likes, shares and comments on Facebook posts; and 21,700 Open Space blog views.
NRPA's membership is now at its highest level — more than 52,000 members with more than 1,000 Premier Agency members. We now have more than 20,000 Certified Park and Recreation Professionals!
So, what's in the future? This year we laid the groundwork for an Individual Giving Campaign, a new initiative designed to fund our FY 17-20 Strategic Plan. This plan is intended to strengthen NRPA's charitable mission while also benefiting the park and recreation professional. The goal is to create healthy, sustainable, more equitable communities. Success will be achieved by implementing NRPA's health and conservation programs, with a tight focus on underserved communities.
You will be hearing more about our goals in the coming months, but for now, it is time to celebrate our successes. It is because of you that we have been able to achieve so much.
Barbara Tulipane, CAE, is NRPA's President and CEO