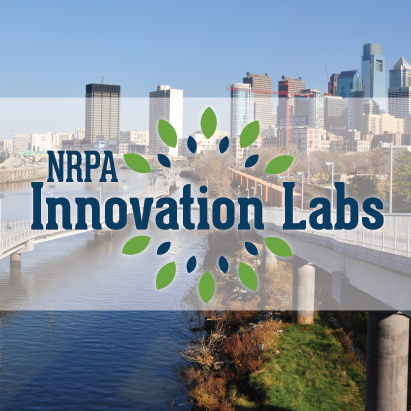 The NRPA Innovation Labs bring together some of the sharpest minds both in and outside the field of parks and recreation to explore how innovative thinking can help parks and recreation continue to play a key role in solving problems facing cities today. Each lab is attended by nearly 50 park and recreation Directors, Assistant Directors and other leaders from some of the largest US markets. The capped attendance, as well as the interactive format of the event ensure the opportunity for dialogue and collaboration. By sponsoring this event, you are guaranteed to get facetime with key decision makers, brand recognition and a chance to contribute your innovative ideas during the event.
All sponsors will receive the following benefits:
One event registration, allowing direct interaction with attendees.
Company logo featured on event webpage, agenda, signage and in event app.
Recognition in event press release and Parks & Recreation magazine recap article.
Special recognition coinciding with the chosen sponsorship opportunity.
Recognition during opening and closing remarks.


Available Sponsorship Opportunities:

Chose an option below or feel free to share an idea you have for sponsoring this event.
Welcome reception
Day-one reception
Catered breakfast and lunch
Chartered bus transportation
Reusable co-branded water bottle
Co-branded event notebook/padfolio
Add-on closing activity (sporting event, networking activity, etc.)


To learn more about this unique opportunity, please contact Gina Mullins-Cohen at gcohen@nrpa.org