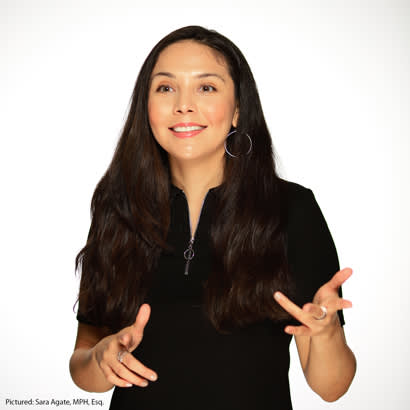 This blog post is written with the intention to spark a new way of thinking and adapting when it comes to solving workforce problems in the public sector, e.g., parks and recreation.
Reimagining Recruitment, Retention and Reputation in Parks and Recreation
Over the past 15 months, the buzzwords I've heard at various conferences and customer meetings are pain points around: recruiting, retention, resources (or lack thereof), workforce and seasonal employment.
I envision this as an equation: Recruitment + Retention = Reputation (brand) + Resources
The public sector workforce has not rebounded since the 2007 recession across different levels and skills. As the severity of government workforce development problems varies across the nation, I believe we are at a point to explore all possibilities to solve this worsening problem.
Recruitment
Based on our nationwide discovery with park and recreation departments or districts within the past year, the most common recruitment tactics include, but are not limited to:
Paying for training and certifications
Increasing hourly wages
Paying for bonuses
Spending money on marketing professionals and social media campaigns
Modifying policies to allow 15-year-olds to join your workforce
Physically posting paper advertisements
While these tactics work to some degree, more data collection needs to be done to measure effectiveness and build proactive models which incorporate future trends, technology or innovation.
Retention
Adaptive and versatile retention strategies, such as flexible work schedules, and an active, measurable commitment to diversity, equity and inclusion, will make differences in increasing workforces. Bringing in new perspectives from other sectors is helpful.
Andy Timmons, a membership manager at 1871, a Chicago-based nonprofit innovation hub, shares his experience as a seasonal worker at a concession stand at a small amusement park in Indiana: "I was lucky enough to work for an innovative employer who leveraged her training as an educator to provide professional development opportunities for her employees. This led to a retention rate significantly higher than other concessionaires at the same amusement park."
Could a low retention rate be disguised as an opportunity? I think so. With a more open and adaptive attitude, a low retention rate with a seasonal workforce is an opportunity to seize, rather than a problem to dread every year…hint: gig economy.
Reputation
All organizations and individuals have a reputation or brand. Controlling your brand and reputation is an active process. Here are some external factors to consider when evaluating how to position yourself in the future of work evolution:
Generational traits: Millennials became the largest generation in the labor force since 2016. Gen Z is changing the way for all of us. Colton Patak, the co-chair of publications for NRPA's Young Professional Network, says, "I recently attended a workforce development training on aligning the multi-generational workforce, which was quite intriguing. With the emergence of Gen Z and the retirement of baby boomers, companies are compelled to offer benefits like unlimited PTO, higher wages and remote/hybrid work to adapt. However, some municipalities with a majority of baby boomer upper management are reluctant to adjust, which could lead to staffing and retention issues if they do not change with the times."
Future of work: Rapidly changing across upskilling, people insights, organizational flexibility, gig economy and more!
Technology and innovation: Timely adoption is a matter of survival in the modern world.
Diversity, equity and inclusion: With an explosion of resources and models on this topic there are many ways DEI can live within your organization and people.
A New Resource: The Gig Economy Enters Government
I predict during my lifetime the gig economy will enter government because it will be necessary to maintain public services and contend with the private sector. When this happens will largely depend on how quickly and collaboratively we welcome this change. The sooner the better because park and recreation departments and districts are best suited to adopt an established innovative and growing gig economy. And, Tim Herd, CEO of the Pennsylvania Recreation and Park Society, agrees with me — he believes there is a need for new models. According to the Internal Revenue Service, "The gig economy — also called sharing economy or access economy — is activity where people earn income providing on-demand work, services or goods. Often, it's through a digital platform like an app or website."
The park and recreation industry is known for its creative, fun spirit within the public sector, sparking joy and changing lives in ways people can feel and see. I know from experience it's better to innovate and try a new program, technology or framework than continue to do the same old thing. There are adjacent industries that are progressing with the help of the gig economy. The public sector is ripe to enter the ecosystem.
Calls to Action
As we work towards building a new future workforce, here are some ideas to get involved:
Policy: NRPA and some state associations have advocacy groups to voice your needs and ask for resources, so partner with external stakeholders, e.g., businesses and lobbyists within and outside of the ecosystem to propel your organizational message forward.
Technology and Innovation: Stay curious and talk to your younger generations. Ask startups and companies for presentations, demos, etc… ask any of us in this article.
Darrien Watson, M.S., University of Illinois at Urbana-Champaign, and former summer camp administrator, has a couple of calls to action when it comes to people and partnership development.
People: Adopt youth development frameworks to help recruit and retain teenage employees. Provide opportunities for the development of leadership and work skills.
Partnerships: Entities can create partnerships with schools by providing mentorship programs or internships where students can earn course credit and work experience.
Sara Agate, MPH, Esq. (she/her/ella) is the CEO of MuniTask.
This blog post was written in partnership with the NRPA Young Professionals Network (YPN). Learn more about the NRPA YPN on NRPA Connect or on the YPN Facebook group.