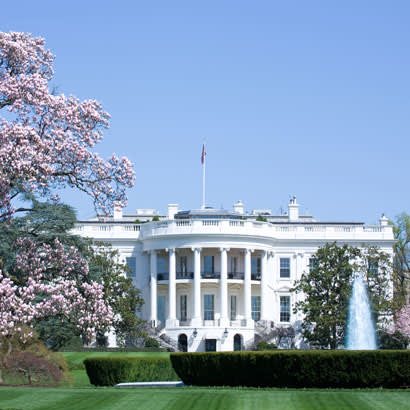 In 1969, President Richard Nixon brought together leaders from across the country to tackle one of the most pressing issues of the time: hunger. This summit — the first and only White House Conference on Food, Nutrition, and Health — sparked major changes to federal nutrition programs, reducing food insecurity, promoting access to healthy and affordable food for millions of families and individuals across the nation, and improving health outcomes.
After more than 50 years, the White House will once again convene a national Conference on Hunger, Nutrition, and Health in September 2022. Despite improvements made to federal nutrition programs, food insecurity and other diet-related chronic diseases like heart disease and diabetes — which are some of the leading causes of death and disability in the U.S. — persist at alarmingly high levels. Over 38 million people experience hunger in the U.S., with children, Black, Latino, Native American, Asian Pacific American, older adults and rural communities disproportionately impacted. Unfair policies and systems that result in socio-economic inequities and barriers to the social determinants of health (SDOH), including access to safe and healthy environments, healthcare, housing, fair paying jobs and other vital community conditions, can decrease life expectancy up to 30 years. As millions of people living in the United States continue to face barriers to health, now is the time for park and recreation professionals to rise up and make their voices heard.
NRPA encourages our members to be active participants in shaping the conference and its areas of focus by lifting up stories of lived experiences with hunger, poverty or other barriers to health, telling the story of the vital role of park and recreation agencies serving as Community Wellness Hubs, and sharing recommendations on how to improve community health and well-being at its roots.
To help you get involved and make sure your voice is heard, and to answer any questions you may have, we put together the below resources.
What is the White House Conference on Hunger, Health, and Nutrition?
The Biden-Harris administration announced that the White House Conference on Hunger, Nutrition, and Health will convene in September 2022. However, work on the conference has already started, as the White House is soliciting input from thought leaders, practitioners and the public to ensure a variety of perspectives and industries are represented. The White House's stated goal: End hunger and increase healthy eating and physical activity by 2030, so that fewer Americans experience diet-related diseases like diabetes, obesity and hypertension. To guide the conference's discussions, the White House established five pillars:
Improve food access and affordability: End hunger by making it easier for everyone — including urban, suburban, rural and Tribal communities — to access and afford food. For example, expand eligibility for and increase participation in food assistance programs and improve transportation to places where food is available.
Integrate nutrition and health: Prioritize the role of nutrition and food security in overall health, including disease prevention and management, and ensure that our health care system addresses the nutrition needs of all people.
Empower all consumers to make and have access to healthy choices: Foster environments that enable all people to easily make informed healthy choices, increase access to healthy food, encourage healthy workplace and school policies, and invest in public messaging and education campaigns that are culturally appropriate and resonate with specific communities.
Support physical activity for all: Make it easier for people to be more physically active (in part by ensuring that everyone has access to safe places to be active), increase awareness of the benefits of physical activity, and conduct research on and measure physical activity.
Enhance nutrition and food security research: Improve nutrition metrics, data collection, and research to inform nutrition and food security policy, particularly on issues of equity, access, and disparities.
Make Your Voice Heard — Why it Matters
It will take all of us to address the root causes of health inequities, end hunger and reduce diet-related diseases and the disparities surrounding them. That's why the Biden-Harris Administration wants to hear ideas and stories from varying perspectives, sectors and identities. Your ideas and experiences will help inform a national strategy that will be announced at the White House Conference on Hunger, Nutrition, and Health in September 2022.
Park and recreation agencies are a powerful part of the solution to address the root causes of health inequities, end hunger and reduce chronic disease. Parks and recreation play a vital role in local communities across the country by serving as Community Wellness Hubs. In this role, professionals are providing essential services and programs that promote health and wellness across seven dimensions of well-being. This unique perspective can and should inform the White House's national strategy to end hunger and invest in community health.
The COVID-19 pandemic and subsequent crises shed an even bigger light on the essential role of local parks and recreation and the inequities that continue to exist. Recently, the CDC endorsed parks plus programming and other interventions as an effective and evidence-based strategy to increase physical activity. Yet 100 million people, including 28 million children, do not have access to a park within a 10-minute walk of home. With support from the White House, we can close the park access gap and ensure that all people can benefit from their local parks and recreation.
How to Get Involved
Share Your Ideas and Stories via the White House Conference on Hunger, Nutrition, and Health Portal

The deadline to submit your story on the White House portal is July 15.

Attend the Healthy Food Community's listening session on June 30 from 2-4 p.m. EDT

As a partner-led convening, this listening session gives you an opportunity to share your community's perspective on ending hunger and increasing healthy eating, especially for historically and systematically marginalized peoples.
Your input will be captured during the conversation and shared directly with the White House taskforce working on developing the national strategy to end hunger and increase healthy eating.

Not sure what to say? Here are some prompts to help tell your story:

Personal Experience with Hunger, Nutrition, Health, and/or Physical Activity

How has your experience with food insecurity created barriers to leading an active, healthy life?
What tough choices do you have to make when there is not enough food available for you or your family?
How have federal nutrition programs like SNAP, WIC, school meals and summer meals helped ensure you and your family get the nutrition you need?
Why do you think the government should invest more in these and other federal nutrition programs to make them better?
What are 3–5 things you think the government should do to end hunger, increase physical activity and improve health in America?

Role of Park and Recreation Agencies in Supporting Community Health

How does your agency's out-of-school-time programming for youth, including youth sports and nutritious meals, support the health and well-being of youth?
Does your agency offer federal nutrition benefits outreach and enrollment support services?
How does your agency provide support to older adults and adult with chronic disease?
How does your agency advance equitable access to open space for all?
How does your agency encourage the community to be physically active? What physical activity opportunities do you provide?

Read NRPA's Parks and Recreation is Essential Statements for more ideas and data points to support your comments.

Spread the Word

Tags on Twitter: @NRPA_news, @WhiteHouse
Hashtags: #EndHungerNow, #PowerOfParks
Suggested Posts:

After more than 50 years, the @WhiteHouse is bringing folks together to address hunger, health, nutrition, and physical activity. I'm joining @NRPA_news to help #EndHungerNow through the #PowerOfParks!
At @YourAgency, we're committed to providing community health and wellbeing for all [Your Town/State-ians]. That's why we're joining @NPRA_news to tell @WhiteHouse our #PowerOfParks story.
NRPA's priorities for the White House Conference include advocating for:
Improving the conditions where people live, learn, work and play (the social determinants of health). These conditions, including access to high-quality park and recreation systems, have the greatest influence on health and wellness outcomes, community resiliency and overall quality of life.
Elevating the vital role of park and recreation professionals as stewards of Community Wellness Hubs. Park and recreation professionals — and the programs, services and spaces they provide — play a vital role in ensuring that all people can thrive in the communities where they live, learn, work and play. To realize this vision, park and recreation professionals, in partnership with community members, are leveraging the full power of parks and recreation to champion Community Wellness Hubs — trusted gathering places that connect every member of the community to essential programs, services and spaces that advance health equity, improve health outcomes and enhance quality of life.
In alignment with the five pillars of the White House Conference, NRPA will also advocate for:
Improve food access and affordability:

Advance Child Nutrition Reauthorization priorities – expand eligibility for meal programs, expand waivers, seamless summer option
Expand SNAP/WIC eligibility and eliminate burdensome and unfair administrative requirements that prevent people from pursuing benefits
Expand local food systems/agriculture initiatives – farmers markets, produce Rx programs, double up bucks programs
Expand culturally relevant and community-driven nutrition education (SNAP-ed) and OST education for youth/families
Expand funding for transportation initiatives to make public transportation free for youth and families during summer months

Integrate nutrition and health:

Provide funding and resources to community-based organizations (parks and recreation) to expand evidence-based disease prevention and management programs; expand the number of evidence-based and/or promising programs with an emphasis on culturally relevance
Invest in community health worker models and instructor/educator training models to build a professional network of evidence-based program providers
Expand evidence-based programs offered in CBO's to ensure people have access to healthcare services and chronic disease prevention and management programs in accessible, trusted locations
Build referral pathways between healthcare providers and CBO's providing evidence-based disease prevention and management programs and healthy lifestyle education

Empower all consumers to make and have access to healthy choices:

Expand funding for nutrition education (SNAP-ed and other evidence-based nutrition education programs), farmers markets and community gardens, intergenerational nutrition programs, in community-based settings and OST programs
Develop workforce development strategies and career pathways for community members to lead culturally relevant nutrition education
Bring evidence-based programs into accessible, affordable and trusted gathering places

Support physical activity for all:

Provide funding to implement CDC's parks, trails and greenways recommendation including community engagement, public awareness, programs and access enhancements so more people can benefit from parks
Continue to support and expand the HHS National Youth Sports Strategy with an emphasis on expanding community-based, recreational sports, and closing the equity gaps for youth of color, girls, and other disenfranchised populations
Expand the HHS Move Your Way campaign to encourage people to reimagine physical activity and get active locally

Enhance nutrition and food security research:

Fund research, including pilots and innovative models, that grows the evidence-base for community wellness hubs and community-based solutions to health, nutrition and food security.
Click Here to Read NRPA's Full Comments
It's going to take all of us coming together to tackle these important issues. We know that park and recreation professionals are on the front lines in local communities grappling with these issues. That's why it's so critical that the White House and partners hear from the folks on the ground doing this work daily. NRPA will continue to advocate on behalf of our members, but we need your support and engagement in this work. We look forward to standing side-by-side with all of you in this fight.
Dan McCarthy (he/him) is NRPA's advocacy manager.