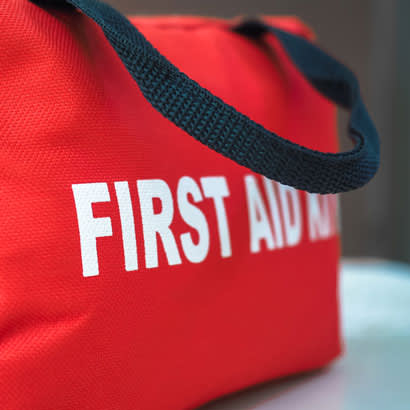 Recreation programs in general can be live-savers for parents and a great way to relax for kids! Summer camps are some of the most popular programs for any park and recreation organization — and that's when staff have more kids in their care than any other time of the year. With that in mind, it's extremely important to be prepared for incidents that might come up throughout the course of a camp or activity.
When your camp staff ensure the best in safety for your seasonal camps and programs, they provide parents with peace of mind that their children are well looked after and that their well-being is top of mind. With ePACT's Summer Camp Safety Preparation Guide, we hope these tips will help make yours memorable and safe!
1. Review Your Safety Plans
When was the last time you reviewed your emergency plan for camp? Last year? Two years ago? Can't remember? Different times of the year bring about different challenges, so, no matter which seasonal camp you're preparing for, update your plan(s) with the season in mind. Whether it's preparing for pollen allergies or winter sports, there are many different conditions to consider and account for. Having an up-to-date safety plan means that your staff are on the same page with processes, and can use it as a training plan before your campers arrive.
2. Understand the Most Common Incidents
It's hard to know every single potential incident you might encounter during a camp but making staff aware of the most common types of incidents can help them prepare as much as possible, and understand how to respond to them if they do occur. The most common incidents to be aware of, according to Safe-Wise, include trips, slips, and falls, health and medical incidents, and improper use of protective equipment in activities that require them.
3. Audit Your Forms and Waivers
Think about past camp experiences, and if there were any times where you thought "I wish we had that information." This could be anything from details on a gluten allergy to separate permissions for camp staff to apply sunscreen during a summer sailing program. Add new fields or waivers to gather the information you need, and remove any that aren't relevant anymore - this ensures parents provide you with the information you need to support their child in an emergency, while minimizing liability. If you haven't sent out your ePACT invites yet (or if you're yet to move your paper forms online), now is the perfect time for a quick audit of your form and waiver setup.
4. Check Your Safety Supplies
Depending on what programs your organization offers, check your supplies so that you have enough time to replenish them. Assign staff members to help review first aid kits, medical office supplies, and emergency kits (including "grab-n-go" bags) to see if inventory is low or if anything is missing. This is also a great opportunity to check expiry dates on various products too – emergency food, batteries, generic medication (allergy pills, EpiPens, painkillers, cold remedies), and sterile dressings are a few items that expire and should be replaced on or before their best before date. If you create checklists for staff to follow, this makes tracking items and future replenishment much easier.
5. Collect Emergency Contact Information
When families register for your programs, collecting the right information can make all the difference in an emergency. Alongside key medical details like dietary requirements, allergies, food sensitivities, or special accommodations, ensuring families provide you with up-to-date emergency contacts makes connecting with someone in a crisis that much easier. Encourage families to provide you with at least one emergency contact and an alternate guardian, and give them plenty of opportunities to keep that information up-to-date, whether it's new contact details (email, telephone number) or the contact themselves.
6. Conduct Camp Safety Audits
Once a camp is over, and you've celebrated a season full of successful programs, take the time to conduct a camp safety audit and evaluate your safety procedures. Review your incident reports and determine if there are common elements that can help you improve your safety processes moving forward. Get feedback from campers and their families who may observe things you haven't thought of (a survey is a great way to do this); and meet with your staff to get their perspective overall and department-by-department.
We hope you have amazing and safe summer camp season. In addition to these tips, NRPA recommends ePACT, a secure emergency network used by recreation organizations across the country. As a HIPAA-compliant online system, ePACT replaces paper medical forms, waivers, and consents for families attending rec programs, improving your ability to collect, manage, and access critical information needed to support your members. For more information, including how to receive your NRPA member discount, click here.