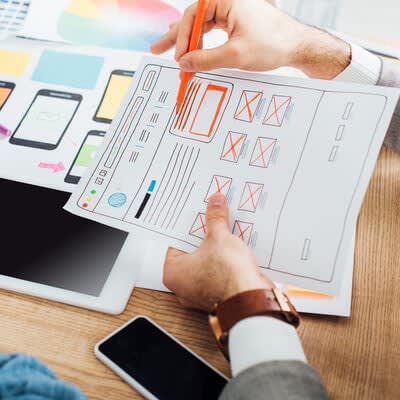 For park and recreation agencies, a well-designed website is an essential tool for community outreach and engagement. When new residents move to your area and want to explore local parks, they'll likely turn to your website for information on park locations, hours of operation, features and more. Plus, your site serves as a hub for community members to get involved, whether they're signing up for your newsletter or registering for an event.
A website built on a responsive design model is essential for engaging the widest possible audience. Responsive websites automatically adjust their layout to fit any browser size, allowing for the best possible user experience for both desktop and mobile visitors.
To design a responsive website for your park and recreation agency, follow these three best practices:
Use a Flexible Website Builder
Take a Mobile-First Approach
Ensure Intuitive Navigation
As you implement these strategies, remember to balance the technical side of website design with high-quality content. According to Loop, a well-crafted website draws audiences in, instills a sense of trust in your agency, and encourages action. This is only possible when your website provides both a positive user experience and engaging information. Let's get started!
1. Use a Flexible Website Builder
The content management system (CMS) upon which your park and recreation website is built forms a foundation for your entire design and allows you to tailor the site's user experience (UX). To create a website with responsive design, choose a website builder that includes the following features:
Fully customizable templates that allow you to incorporate your agency's branding.
Drag-and-drop editing so you can quickly make updates and revisions when needed.
Integrations with social media sites, email marketing tools and contact form plugins to enhance and connect your agency's communication efforts.
Once you've decided on a CMS, think about the content you want to include, as this will help you develop the site's structure.
2. Take a Mobile-First Approach
As you structure your agency's website, mobile UX should always be top of mind. More than half of all website traffic comes from mobile devices as of 2023, so it's likely that many members of your community will access your site on a smartphone or tablet. Plus, a mobile-optimized website is essential if you choose to leverage SMS marketing to reach an even wider audience.
Add these elements to your website to ensure it's mobile-friendly:
Vertical page layouts. Vertically oriented photos, videos, and text blocks resize more effectively than horizontal ones, ensuring none of your content is cut off or appears distorted on any screen.
Properly sized tap targets. Buttons and other linked elements should be large enough and have enough space between them to allow visitors to tap them on a touchscreen without accidentally clicking on something else.
Mobile-optimized form embeds. If you embed a contact form or event registration form directly into your website, make sure it sizes properly and is easy to fill in on a mobile device.
After building each webpage, test its usability on a smartphone, tablet and computer in that order. This way, you'll put your mobile visitors first as you consider how to design for the best possible user experience.
3. Ensure Intuitive Navigation
A major element of website usability is navigation structure. Intuitive navigation helps visitors quickly find the information they're looking for after arriving on the site no matter what device they're using.
Your main navigation bar should guide visitors to your website's core pages, such as the home page, about page, current initiatives, and resources. Then, categorize additional pages into dropdown menus under those main topics.
Community volunteers can provide helpful input on your website's navigation, so put them to work by conducting several types of tests, including card sorting and tree testing, shown below. Card sorting asks volunteers to logically organize subtopics as they could be categorized on your website, while in tree testing, they'll click through a prototype version of your site menu to find specific information.
This graphic shows what card sorting and tree testing might look like for a responsive park website.
As you conduct usability testing on your completed website, have volunteers navigate the site on both mobile devices and desktops. Make sure to not only track whether they find all of the information you ask them to look for, but also ask them for feedback about how it felt to navigate the site. Then, make technical adjustments accordingly.
Responsive design allows you to make the most of your park and recreation agency's website by reaching more community members and creating the best possible UX on all devices. Once your site is launched, monitor it for technical issues and make adjustments as needed to ensure it continues to respond properly.
Ryan Felix is a co-founder of Loop: Design for Social Good who brings a strong intuition and insight to create bold, creative & impactful websites.