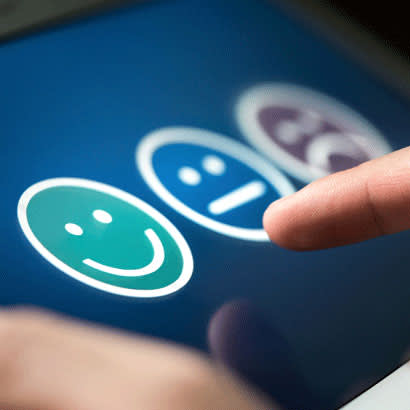 There's nothing quite like a park event to bring a community together! A beautiful outdoor space is the perfect home for fundraisers, concerts, food festivals and more. But at the end of the event, you might find yourself wondering: did people have a good time?
Sometimes getting the answers you need is as simple as asking the right questions. This is where park event surveys come in! Post-event surveys are important for any organization, but can be especially useful for parks.
Here are three ways your park can benefit from organized guest feedback:
1: Implement firsthand data
Organizing an event is often a matter of making your best guess as to what attendees will enjoy. If you know your audience, you can usually get a good idea of what will work—but post-event surveys tell you what the attendee experience was actually like!
These on-the-ground accounts are invaluable for your organization. They show you what worked, where you could improve and everything in between. But once you have that feedback, it's essential to know how to best interpret and implement it.
Here are a few tips on reading the data you've collected:
Look for recurring suggestions. If you keep running into the same feedback, it's a clear indicator of how the majority of guests are feeling. And if this feedback comes with the same suggestions for improvement, you can be confident that those changes will make people happy! Let your guests tell you what works best for them.

Know you can't (and shouldn't!) make every change. Not every change that's requested is going to be possible. Some ideas might be too costly, or simply be logistical nightmares. While attendees can tell you about their experiences, remember that you have the best knowledge of how events actually work from the backend.

Disregard outlier opinions. No matter how you plan, some attendees will have an exceptionally good time and others will have an exceptionally bad time. Remember that there are things you can't control (peoples' moods, the weather, etc.), and extreme opinions aren't reflections of how most of your guests feel.
Make sure you include the post-event survey questions that answer your most pressing concerns. And remember: look for patterns! The goal of a park event survey is to learn what changes would make the majority of attendees happy at the next event.
2: Encourage engagement
After any type of event, nothing is more important than a thank you. Sending thank you messages once your park event is over keeps an open line of communication between you and your guests. Plus, it makes it easy to naturally squeak in the request for a feedback survey to be completed.
Connecting with attendees encourages them to return to your park whether or not there's an event being held. Giving your guests messages to respond to, updates on new events, and even potential volunteer opportunities show that you want them to be a part of your community.
Every experience someone has with your park is an opportunity to encourage them to return. Be sure they know that they are welcome.
3: Improve relationships with attendees
Sometimes improving relationships is as simple as asking for feedback. When you show your guests that you are interested in what they have to say, they see that your park cares about its supporters. Instead of just being a venue, it becomes a space that genuinely cares about visitor experience.
Keep in mind that park event surveys aren't just for collecting insight on areas of improvement. They can also be a useful and organic method for gathering positive testimonials about your park! Just remember to get your supporters' permission before using their words.
At the end of the day, an event is made for people — so foster those connections!
Learning from Post-Event Surveys
Post-event surveys give you the information you need to turn your future events from good to great while deepening relationships with community members. Be sure to include surveys on that event planning checklist, and you'll get the feedback you need to keep improving as a park.
Kerry McCreadie (they/them) is the Senior Content Marketing Manager for Personify's Wild Apricot and MemberClicks products. Their goal is to help nonprofits, associations and clubs discover the solutions that solve their most frustrating pain points — while growing and retaining their member base. The CEO and Founder of their own nonprofit organization, Kerry is passionate about nonprofit and charitable work — especially in the arts.