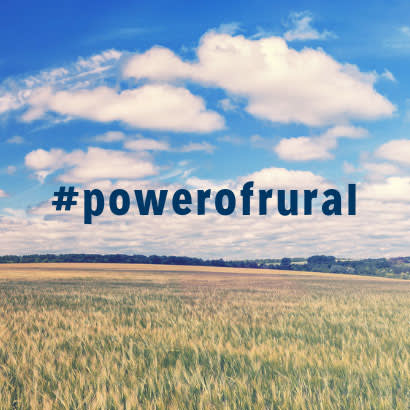 National Rural Health Day is a time for celebration. Rural spaces are some of the most beautiful and desired locations in the country, providing natural landscapes and open spaces for over 60 million Americans. However, compared to their urban counterparts, rural communities tend to have higher rates of poverty, less access to health care and fewer resources to support healthy lifestyles. Park and recreation agencies play a critical role in overcoming these barriers. Through innovative programming that combats social isolation for older adults, creating community park spaces for physical activity, and out-of-school time programs that provide healthy meals to low-income children, park and rec agencies greatly influence the quality of life for their residents.
NRPA has a multitude of programs and initiatives to support and lift up the success of rural communities in improving health outcomes. These initiatives focus on increasing physical activity, improving access to healthy food, providing nutrition education and support to build and renovate parks.
Healthy Aging in Parks
The Centers for Disease Control and Prevention (CDC) reports people in rural communities are less likely to practice healthy behaviors which impacts the prevalence of chronic diseases (arthritis, diabetes, heart disease, etc.). NRPA's Healthy Aging in Parks campaign aims to improve and maintain the health and wellbeing of older adults by increasing opportunities for physical activity through parks and recreation, including in rural communities where 25 percent of our nation's older adults live. Specifically, NRPA is providing resources for rural park and recreation agencies to improve arthritis management and quality of life by implementing evidence-based programs such as Walk With Ease, Active Living Every Day, and Fit and Strong!
In rural Newport, Oregon, the Walk With Ease program has significantly impacted the lives of adults suffering from arthritis. Incorporating stretching, walking and education, older adults learn to manage their pain. Clair Finnigan, a 74-year-old woman with degenerative osteoarthritis, had a very difficult time walking and standing without a cane and expressed, "Since participating in this program my quality of life has improved. The stretching exercises and walking has reduced my pain, so I no longer need to rely on my medicine. This is a wonderful program for those of us who live with chronic pain."
Commit to Health
Through Commit to Health, NRPA is reducing rural health disparities through implementation and evaluation of Healthy Eating Physical Activity (HEPA) standards in park and recreation agencies. With the support of the Walmart Foundation, NRPA is providing grants to ten rural agencies in Colorado, Kansas and Mississippi to increase access to healthy meals for children during out-of-school time as well as provide education to youth and families.
The City of Monte Vista, Colorado, is one of the grantees that has shown resilience in the face of adversity. What was once a thriving boys and girls club in their small community was moved to a more populated area. Monte Vista faced a gang and drug problem that greatly affected the youth. Upon receiving the grant, the community launched the Monte Vista Kids Connection which provides kids a place to go during out-of-school time. They receive healthy meals, engage in physical activity and gain knowledge on nutrition, which led to the development of a community garden.
Park Improvement Projects
Social connection plays a huge role in overall health. Many rural residents experience increased social isolation, a significant barrier to engaging in physical activity. On the other hand, they have many beautiful natural assets and open spaces that are essential places in rural communities for physical activity and community engagement. Yet, rural communities often lack these formal parks and gathering spaces. That's why NRPA teamed up with Disney for the Meet Me at the Park campaign — to reach the commitment of providing 1 million kids and families with greater access to inclusive play. NRPA is providing grants to communities to fund park improvement projects that connect kids to nature and inspire healthy living.
Cacapon State Park in West Virginia was one of many places that benefitted from this grant. Using the funds to improve play space by incorporating new equipment not only upgraded the park but allowed for the community to get involved and volunteer. Now locals and tourists can enjoy the beautiful 6,000 acres and get the most out of their experience.
Through these initiatives we can celebrate rural communities and overcome the barriers that create health inequities. Rural communities are wonderful places to live, work, and play. Promote National Rural Health Day on November 15 by sharing this blog or your story of parks and recreation improving health in Rural America with #powerofrural. It's not just a day, it's a movement.
Rachel Banner is NRPA's Senior Program Manager.