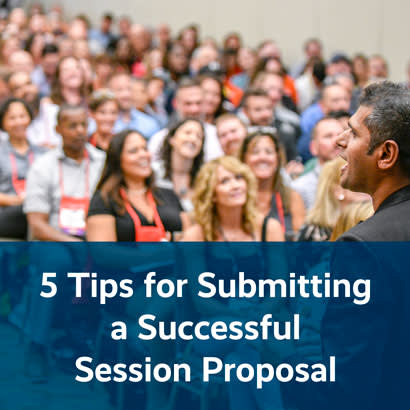 NRPA is now accepting proposals for the 2021 NRPA Annual Conference in Nashville, Tennessee, September 21-23, 2021. The NRPA Annual Conference is a great opportunity for parks and recreation professionals to share their knowledge and experience with thousands of peers from across the country. For the 2021 conference, we are encouraging innovative session formats, relevant content and solution-based session topics.
To help you with your proposal, here are five tips for submitting a successful education session proposal:
1. Prepare Your Proposal in Advance
Draft and edit your proposal prior to completing the online proposal form. Make sure your description and learning objectives are clear and concise, proofread for grammatical errors and consider the language used. Don't wait until the last minute to submit!
2. Identify Your Audience
As you develop your proposal, be sure to keep in mind the intended audience. The NRPA Annual Conference brings together thousands of individuals together across different geographical regions, industry fields, expertise levels and backgrounds. By identifying your audience early and tailoring the proposal to that audience, you will ensure your proposal is relevant and applicable.
3. Make It Relevant
Think of the current issues faced by park and recreation professionals and address them in your proposal. NRPA seeks sessions that reflect the growing needs of the park and recreation field and encourages content that supports our Three Pillars: Health and Wellness, Equity, and Conservation.
4. Include Speaker Diversity
We encourage you to submit proposals that bring together speakers from different agencies and backgrounds. Speaker diversity will result in a multi-dimensional session with many perspectives.
5. Be Unique
Consider unique presentation methods beyond the typical lecture-style session. Think about how you will use slides, videos and interactivity to reach attendees with different learning styles and keep them engaged throughout the entire session.
Learn more about the 2021 NRPA Annual Conference Call for Proposals
Kelly Moffett is NRPA's Senior Education Manager.