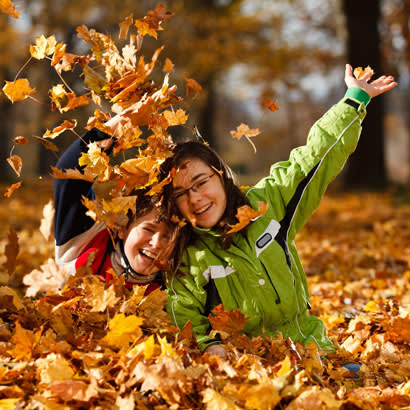 Parks and recreation is essential. Parks and recreation transforms our cities, towns and counties into vibrant, healthy and resilient communities thanks to the tireless efforts of 10,000-plus agencies, more than 165,000 full-time park and recreation professionals, and hundreds of thousands more part-time and seasonal workers and volunteers across the United States.
These are not just NRPA's words, but also those of the public. The 2021 NRPA Engagement With Parks Report, published in September, is our latest check-in from adults in the U.S. on their thoughts regarding public parks and recreation opportunities. In that report, an overwhelming 87 percent of U.S. residents agree that parks and recreation is an important service provided by their local government. Further, these same survey respondents place an equal level of importance on parks and recreation as they do on virtually every other major service delivered by their local government. Written another way, parks and recreation is as essential a local government service as public safety, education, public health and transportation.
It is little wonder why more than 260 million people accessed their local parks and recreation facilities across the U.S. last year. Or, that 57 percent of U.S. adults had visited a park or recreation facility at least once in the past month.
But, do not think the strong support for parks and recreation is simply a reaction to the field's ability to deliver critical services and serve as a highly sought out respite during the height of the COVID-19 pandemic.
Instead, the widespread agreement that parks and recreation is a crucial local government service was as resolute before this public health emergency. In fact, the data from previous Engagement With Parks Reports tell the same story. To the same question, the percentage of U.S. adults in prior surveys agreeing that parks and recreation is an important local government service are:
2016: 90 percent
2017: 92 percent
2018: 91 percent
2019: 89 percent
(In 2020, we changed the Engagement With Parks survey questionnaire to reflect the pandemic and featured a different question about parks and recreation. In that survey, most U.S. adults — 82 percent — agreed that parks and recreation was an essential local government service.)
Perhaps more remarkable is how the strong support for parks and recreation is nearly universal, spanning across every significant segment of the U.S. population. There are few things that unite people like parks and recreation. People agree that parks and recreation is an important local government service when viewed by (from the 2021 Engagement With Parks report):
Generation — millennials (89 percent), Gen Xers (90 percent) and baby boomers (89 percent)
Race — people who identify as white (88 percent), people who do not identify as white (81 percent)
Ethnicity — people who identify as Hispanic (87 percent), people do not identify as Hispanic (86 percent)
Household formation — households with children (94 percent)
Political views — Democrats (92 percent), Republicans (86 percent) and independents (82 percent)
Region — Northeast (88 percent), South (84 percent), Midwest (89 percent) and West (88 percent)
Level of physical activity: Very active (91 percent) and somewhat/not active (84 percent)
Number of parks within walking distance — one park (87 percent), one or more parks (91 percent), two or more parks (94 percent) and no parks (80 percent)
In its six years of publication, the Engagement With Parks Report series has demonstrated that people in nearly every city, town and county across the U.S. place a high value on the programs and services that park and recreation professionals deliver to their local communities. And, this is not an artifact of the pandemic but rather is indicative of the durable, long-lasting relationship most people have to the many benefits of parks and recreation. The robust and broad-based support solidifies the case for parks and recreation to local political leaders, stakeholders and the media for greater and more sustainable funding for your essential work.
Kevin Roth (he/him) is NRPA's vice president of research, evaluation and technology.