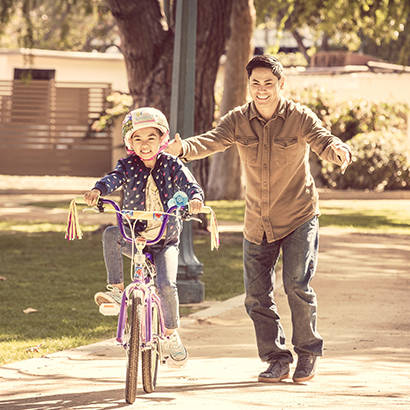 This April, NRPA, in collaboration with Disney, ESPN and ABC, will provide 16 communities with resources to improve local parks through projects that connect kids to nature, inspire kids and families to live healthier lifestyles, and increase kids' access to sports through the Meet Me at the Park initiative.
The communities include: Austin, TX, Brevard County, FL, Charlotte, NC, Chicago, IL, Durham, NC, Fresno, CA, Hartford, CT, Houston, TX, Los Angeles, CA, Miami, FL, New York City, NY, Orlando, FL, Philadelphia, PA, San Francisco, CA, Seattle, WA and one other city as our nominated winner.


You Can Get Involved in Two Ways
You can vote daily, throughout the month of April, to help your community win a $20,000 grant. Plus, for each vote you cast, you are entered to win a tablet outfitted for the outdoors and exploring your park! The city with the most nominations and park project with the most votes will win and be contacted by NRPA at the beginning of May.
Now get outside to your favorite park and take a "parkie" (park selfie) and share it on social media to encourage others to vote for parks in their community! #Parkie #MeetMeAtThePark #BeInspired
Check out last year's winners that were selected thanks to your votes, and the see the impacts that were made.
Please email Jenny Cox with questions about Meet Me at the Park.