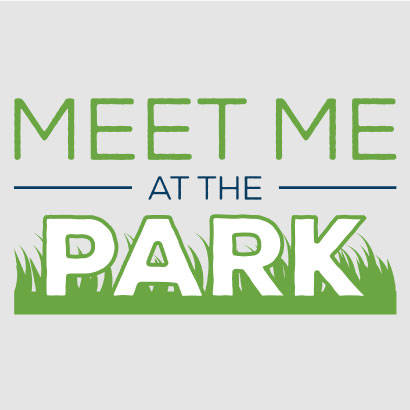 Meet Me at the Park is a collaboration between the National Recreation and Park Association (NRPA) and The Walt Disney Company to bring the magic of parks and recreation to children and families across the United States.
Play Space Grants
Through Meet Me at the Park, NRPA in collaboration with The Walt Disney Company understand the need to improve access to outdoor play — including trails, mobile play, play spaces and sports. Thanks to a grant from Disney, NRPA is excited to expand the Meet Me at the Park program and provide additional communities with increased access to play spaces in local parks for children and families across the U.S. As part of this program, park and recreation agencies in all 50 states, the District of Columbia and U.S. Territories were invited to share their best ideas on increasing access to play spaces for children and families. Agencies with the most innovative and impactful project ideas will receive grants to build their projects.
This investment supports NRPA and Disney's combined goal of providing one million kids and families with greater access to play.
Applications for play sapce grants were accepted until June 23, 2017. Projects selected for funding will be announced on July 24, 2017.
If you have questions regarding the Play Space grant opportunity, please email playspacesRFA@nrpa.org.
Earth Month Campaign
To celebrate Earth Month and the importance of local parks, each April, NRPA, in collaboration with Disney, ESPN and ABC, engages the public through a voting campaign to provide communities with resources to improve local parks. These resources support projects that connect kids to nature, inspire kids and families to live healthier lifestyles, and increase kids' access to sports through the Meet Me at the Park initiative.
There are 15 designated communities which include: Austin, TX, Brevard County, FL, Charlotte, NC, Chicago, IL, Durham, NC, Fresno, CA, Hartford, CT, Houston, TX, Los Angeles, CA, Miami, FL, New York City, NY, Orlando, FL, Philadelphia, PA, San Francisco, CA, and Seattle, WA. To motivate people everywhere to advocate for their parks, one additional city with the most write-in nominations is selected as our nominated city winner.
Throughout April, the public voted for one of three park projects in each of the 15 designated cities and nominated cities across the country to win a $20,000 grant for a park improvement project. One additional city was selected as our write-in nomination winner. Thanks to all your dedicated votes, these 16 parks will be revitalized.

Browse last year's winners and see the impacts that were made through this program.
Please email Jenny Cox with questions about the Earth Month Campaign.