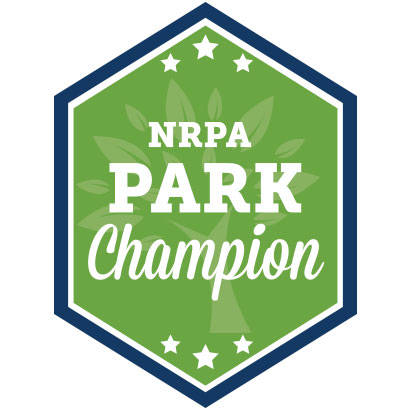 NRPA is excited to change up the way we do advocacy with the Park Champions initiative. NRPA is leading the pack of associations like ours by empowering our members to serve as year-round ambassadors for their community to their elected officials. With the support of the NRPA Public Policy team, Park Champions are learning how to be effective advocates by engaging their elected officials with phone calls, letters, sign-ons, and events. Park Champions across the country are hosting events highlighting their parks and recreation department and programs to their U.S. representative or senators and/or their staff. It's not too late to host a Park Champion event! Sign the Park Champion pledge and contact Jayni Rasmussen to get started.
Host a Park Champion event by August 31, 2017 to be eligible for prizes and recognition at NRPA's Annual Conference in New Orleans.

Become A Park Champion!
Current Park Champions
Get Started
Don't wait! Begin planning your Park Champion event today - read the Park Champion Advocacy Toolkit to get started.
Contact Jayni Rasmussen, Advocacy and Outreach Specialist, with questions.