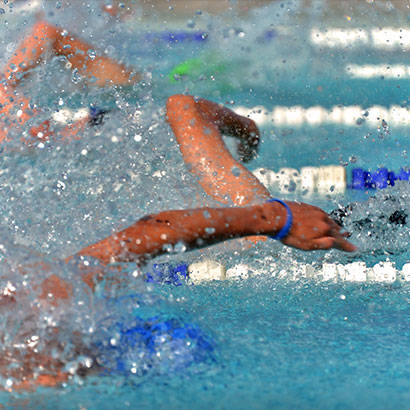 Leading the nation to improved health and wellness through parks and recreation.
Local park and recreation agencies provide crucial health and wellness opportunities for all populations in communities across the country. As America continues to face serious health issues including rising rates of chronic disease, an increased prevalence of sedentary lifestyles and poor nutrition habits, parks and recreation offer an affordable and accessible solution.
NRPA works with local park and recreation agencies to provide tools, resources and technical assistance to improve access to healthy foods and increase opportunities for people to be physically active in their communities. Our areas of focus include ensuring that all people have safe access to quality park and recreation facilities and programming; promoting healthy eating and physical activity standards; expanding access to evidence-based health prevention programs; connecting parks and the health community, and supporting programs and policies that eliminate health disparities.
Health and Wellness Initiatives
NRPA's Commit to Health campaign supports the implementation of Healthy Eating Physical Activity (HEPA) standards at local park and recreation sites.
Park Prescriptions are programs designed in collaboration with healthcare providers and community partners that utilize parks, trails, and open space for the purpose of improving individual and community health.
The National Recreation and Park Association is proud to partner with the Centers for Disease Control and Prevention (CDC) to expand the delivery and dissemination of the Walk with Ease (WWE) and Active Living Every Day (ALED) interventions in local park and recreation agencies.
NRPA aims to ensure its members are prepared to play a key role in preventing the spread of Zika. As leaders in public health and public information, park and recreation departments will have an important role in educating the public as well as taking measures to control mosquito breeding grounds. As new information becomes available, NRPA will share it here as well as through its various communication channels.
Click here to learn more about NRPA's other initiatives aimed at improving the health and wellness of communities through parks and recreation.
Health and Wellness Resources
Making the Case: Parks and Health Toolkit
Making the Case: Parks and Health is an easy-to-use resource to help park and recreation leaders make the objective case to elected officials that parks are a critical part of the community's public health infrastructure. The resource includes data-rich fact sheets, presentations, infographics and other resources that will help you get support for your agency. Learn more about these resources.
NRPA Position Statements
Research and Data
Click here to access additional health mapping and data resources.