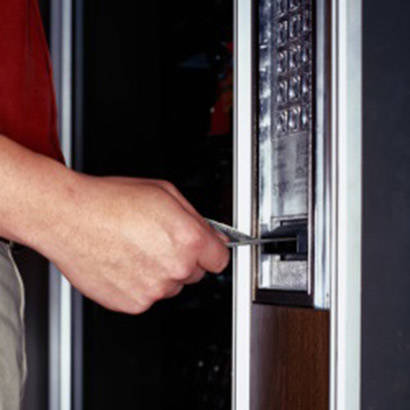 A large collaborative in Fort Collins, Colorado is poised to change health through research-based models for nutrition education, health promotion, and healthy vending. The Coalition for Activity & Nutrition to Defeat Obesity (CanDo) includes a large local hospital system, the Recreation Department for the City of Fort Collins, community members, and a local Food Environment Task Force.

The coalition initiated local changes by first reviewing healthy eating initiatives from other communities and researching national models for food labeling. The coalition identified elements from campaigns such as "Go, Slow, Whoa" and "Shape Up Sommerville" that would be a good fit for Fort Collins, developing an evidence-based nutrition campaign with a local flavor.

The coalition is testing the local approach within their own membership, with plans to expand to other organizations. The Poudre Valley Health System and the City of Fort Collins Recreation Department are piloting food environment changes. The pilot involves an array of options, customized to fit the particular environment of each participating organization. The hospital is working on vending machines with healthy options, a pricing structure that reduces the cost for healthy items compared with unhealthy items, and explicit labeling of healthy choices. The recreation program is planning to implement healthy vending and healthy concessions at target locations, and is raising awareness in city-sponsored youth sports regarding proper hydration and healthier snacks. The recreation department is also working to change the philosophy in cooking classes to incorporate healthier cooking methods and recipes in the classes.

The credibility of CanDo's efforts has been bolstered by having Poudre Valley Health Systems on board. The participation of such a high-profile health-related community leader has garnered interest across the community. Several organizations are eagerly awaiting the results of the pilot to begin implementing similar changes. The Fort Collins Museum & Discovery Science Center would like to introduce healthier offerings in its museum cafe, and the Salud Health Clinic (which serves mainly Latino families) intends to implement the healthy vending concept.

Momentum is building around the coalition's clear vision for a better local food environment. The initial success in the pilot program has enabled CanDo to obtain additional funding to substantially expand their reach in the community. This grant will enable the coalition to continue working on the culture change necessary to confront obesity. "Our whole mission is obesity prevention – if we can change the food environment to make healthy eating is easier, it's the only way to be successful. Every step we can make to make healthy eating easier, we know we're moving in the right direction" Says Recreation Director for Fort Collins.