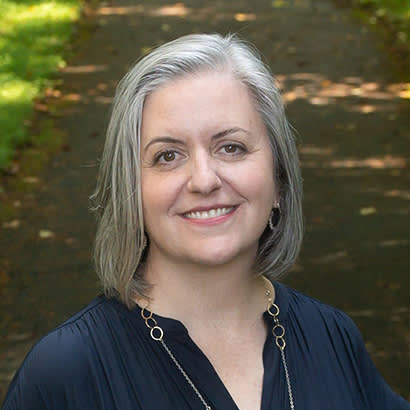 For an enhanced digital experience, read this story in the ezine.
In her 2014 TED Talk, titled "How to overcome our biases? Walk boldly toward them," which focused on advancing equity and diversity, Vernā Myers, an inclusion strategist and cultural innovator, proclaimed: "It's not about perfection — it's about connection."
Making connections is at the heart of our work as park and recreation professionals, whether it's connecting community members to health and wellness programming, with their local environment, or to each other. That's one of the key reasons our theme this year is "Where Community Grows."
Myers, who will be delivering the 2023 NRPA Annual Conference keynote in Dallas, shared another quote during her TED Talk that stressed the importance of relationship building: "It's the empathy and compassion that come out of having relationships with people who are different than you [in which] something really powerful and beautiful happens," she says. "You start to realize that they are you, that they're part of you, that they are in your family. And then we cease to be bystanders and we become actors, we become advocates, and we become allies."
We like to say that difference meets on the playground. Parks and recreation is central to communities, and professionals within the field work at the intersection of these differences. By building and making connections with and between community members, you are serving as their advocate and ally and you are helping communities grow together.
Given that making connections and building relationships are fundamental to our work, park and recreation professionals already have the opportunity and platform to ensure all members of our communities can benefit from our essential services. However, while being aware of diversity, equity, inclusion and access principles and taking individual action are important first steps, those alone are not enough to enhance quality of life for all. We must work together to integrate the practices, policies and programs that help us serve all members of our communities fairly.
This is the purpose of NRPA's Equity in Practice (EiP) initiative. In 2021, we surveyed park and recreation leaders to better understand what diversity, equity and inclusion practices agencies already had in place and where NRPA could help to fill the gaps. Through this survey, we learned that our members were looking for support in four primary areas: (1) targeted support for smaller agencies, (2) building member capacity and competency, (3) best practices and peer networks, and (4) trusted resources.
Based on this information, we developed numerous education opportunities and resources, including the EiP Resource Library, peer networks, monthly online learning events and the EiP Certificate Program. Through the EiP learning series, we aim not only to assist park and recreation professionals on their individual learning journeys but also to strengthen the impact we can have together.
Speaking of coming together, the NRPA Annual Conference provides a one-of-a-kind opportunity for park and recreation professionals to learn, grow and connect with peers from across the country. This opportunity for connection and relationship building is unparalleled, with professionals representing urban settings, rural communities and everything in between. Each year, I am overwhelmed by the knowledge, joy, enthusiasm and compassion that our membership shares with each other. In my eyes, it's one of the best examples of making connections and building relationships, and it shows just how incredibly generous and committed this profession is.
I look forward to seeing you in Dallas, where we will have countless opportunities to bond over our similarities, learn from our differences and make connections that serve ourselves, our profession and our communities.
Kristine Stratton is NRPA's President and CEO.