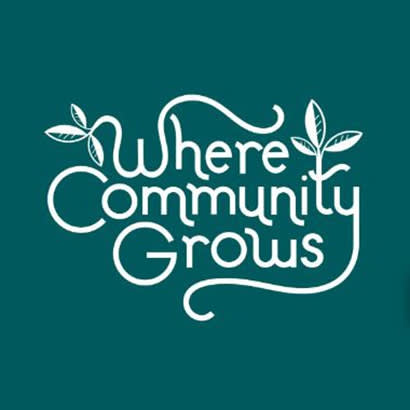 For an enhanced digital experience, read this story in the ezine.
To help you make the most of your conference experience, following are some commonly asked questions and general information about the 2023 NRPA Annual Conference.
What is the address of the convention center?
Kay Bailey Hutchison
Convention Center Dallas
650 S. Griffin St. Dallas, TX 75202
Call for general information: 214.939.2750
Convention center website
Convention and visitors' information
Find the Exhibitor Kit here.
Where can I find my membership ID number to register?
You can find your membership ID number by logging in to your NRPA account at forms.nrpa.org. Or, contact NRPA's Customer Service Team via email or by calling 800.626.NRPA (6772).
What is the registration fee? What does the registration cover?
Find all registration information here.
If I have specific questions about my registration or housing or need to make changes, how do I reach NRPA's registration and housing partner, MCI (previously Wyndham Jade)?
Call MCI at 888.385.8010 or 972.349.5891.
Use our service provider's live chat here Monday to Friday from 8 a.m. to 5 p.m. CDT. Email MCI at nrpa@mcievents.com.
Does my registration include tickets to NRPA ticketed events?
Please visit nrpa.org/Conference to view all package inclusions.
There are separate registration fees for pre-conference workshops, the Local Host Committee organized Off-Site Institutes and Leisure Tours, as well as the golf tournament, goat yoga and the 5K fun run/walk/roll. Find further details regarding all additional events and the conference schedule here.
Are meals included with my full-package registration?
Food will be provided at the Opening Reception on Tuesday evening, and lunch will be served in the exhibit hall on Wednesday afternoon.
Is there a discount on my hotel rate? If so, how do I receive the discount?
NRPA has contracted with a number of hotels for the conference. The best place to check out your options and availability is here.
Can I pay my registration fee with a purchase order?
Yes, you can pay with a purchase order (PO). You will need the PO number and a copy of the actual PO to complete your registration. Policies for paying with a PO have changed in the past few years. All attendees using a PO should read our Registration Terms and Policies regarding POs as a form of payment.
I would like to register more than four people from my agency, and we are Premier Members of NRPA. I understand this qualifies me for the Premier Agency Group Registration benefit. What is the best way to do that?
Premier Member Agency groups who purchase four in-person full-package registrations will receive two free Member Virtual Conference Passes. Premier group registration discounts are available for full-package registrations only. You can download the form here.
All members who would like to register for the group discount at the conference must be on the Premier Agency's Active Roster to be eligible for this offer.
What is the cancellation policy?
Any registration refund and cancellation requests must be provided in writing by Friday, September 15, 2023, no later than 5 p.m. EDT and will incur a $100 administrative fee. Absolutely NO refunds will be issued if requested/postmarked after September 15, 2023.
Military deployments are the only exceptions for a refund past the cancellation deadline.
Attendees experiencing a medical emergency after the cancellation deadline may request to transfer their registration to a colleague or to the next NRPA Annual Conference only. If transferring to the next NRPA Annual Conference, the attendee must pay the difference in registration fees.
Requestors may submit cancellation/refund requests prior to the indicated cut-off date of Friday, September 15, 2023, via the following:
Email: nrpa@mcievents.com
Mail: NRPA c/o MCI USA, 6100 W. Plano Parkway, Suite 3500, Plano, TX 75093
Fax: 972.349.7715
If someone cannot attend, can we substitute another person for an existing paid registration?
Yes. To do so, please contact MCI at 888.385.8010 or email nrpa@mcievents.com. If you registered as a nonmember and received a membership, that membership also will be transferred. If registrations are transferred, it is often necessary to ensure housing arrangements are changed as well.
Where should I mail the completed registration form and/or payment?
NRPA encourages participants to register online, as it is the fastest way to complete the process and will provide an immediate email confirmation. If you need to mail in your registration form and payment, please be sure to include all necessary information and send them to:
NRPA Annual Conference Registration
P.O. Box 5004
Merrifield, VA 22116-5004
Can I attend an Off-Site Institute, Leisure Tour or Pre-Conference Workshop if I am NOT attending the full conference (i.e., education sessions, etc.)?
Yes! This is possible. When completing the online registration, be sure to click on the radio button for "Additional Training Sessions Only," which will be your registration type. At that point, you will be able to select any of the add-on options and they should appear in your "cart" for when you are ready to check out.
What hotel would NRPA recommend?
NRPA does not recommend any one hotel, but instead provides a number of hotels from which to choose. Consider whether an attendee has registered for the conference or not when selecting a hotel. There are different price points, different brands, and each hotel is a different distance from the Kay Bailey Hutchison Convention Center. Many of the hotels are within walking distance, and a shuttle will be available for the further out hotel properties.
Important information regarding potential Housing Poachers: MCI (previously Wyndham Jade) is NRPA's official housing bureau. Year after year, we have been made aware of housing companies or travel agencies that aggressively may pursue you or your company/agency, to book your guest rooms at significant discounts. Reservations made through these pirate agencies or companies should be avoided, as many of them are scams that will charge your card with no reservation to show for it when you arrive. If you are contacted by anyone who says they are working on behalf of NRPA, please take their company information/phone number and notify us immediately. NRPA is not responsible for any housing issues occurring outside of our official housing block.
Do you have activities for spouses/guests?
Absolutely! The spouse/guest registration is available to individuals who are not in the park and recreation field but would like to accompany a registered individual to conference events. This registration type includes entry into the Opening General Session, the Exhibit Hall and NRPA's Opening Reception. Guests and spouses are not permitted to attend Education Sessions, the NRPA Research Poster Sessions, or to assist at a booth in the Exhibit Hall. Members and exhibitor booth personnel are not eligible to register as guests. Spouses/guests also are welcome to purchase additional tickets for the Golf Tournament and/or 5K Run/Walk/Roll and Local Host-sponsored Off-Site Institutes and Leisure Tours.
Can I register my co-worker online?
If you would like to register more than one person, there are several ways this can be done:
You can call 888.385.8010, and the MCI customer service representatives happily will assist you.
If you are a Premier Member Agency and plan on sending four or more representatives, NRPA does have a group registration discount. You can register these people through the NRPA Annual Conference registration website or download the group discount registration form.
You can complete a separate transaction and registration form for each participant or register them online. NRPA Member ID numbers will be required for each registrant.
NRPA Event Tickets
Tickets are required for access into the NRPA Annual Conference Opening Reception. Tickets are included in the full, young professional, retired and spouse/guest registration packages. Tickets for evening events are not included with the student and Exhibit Hall-only registration packages. Tickets may be purchased separately online or onsite at the registration desk. Replacements for lost tickets will be full price.
For additional conference information, click here.