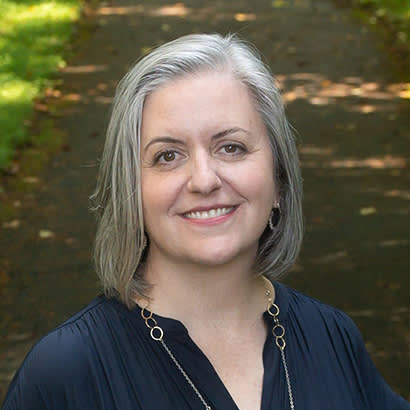 For an enhanced digital experience, read this story in the ezine.
As park and recreation professionals, our role of providing spaces and programming isn't a simple one. It requires understanding what our communities want and need and making informed decisions that ensure everyone can benefit from our essential services. The fact is park quantity or "access" is vital, but quality and accessibility (or the ability for spaces and programs to be used) are also predictors of overall well-being.
Whether it's assessing the need for new recreational facilities, gauging the impact of green spaces on public health or identifying communities that lack access to park and recreation resources, research provides the information and data needed to understand and respond to community needs and preferences. At NRPA, we aim to provide you with the research tools, resources and benchmarking data to help you make informed decisions about your spaces, places and programs. We recently wished our eight-year head of research, Kevin Roth, well as he departed NRPA to join the CFP Board. What Roth did remarkably well at NRPA is understand how we could improve and leverage our research tools to help you with your planning, from assigning salary levels to benchmarking your departments against peer groups across the country. As an economist, he also deeply understood the need for us to make the case for why investments in parks and recreation are critical and provide you with the tools to make that case. As we assess the current and future needs of the field and how NRPA's tools are meeting those needs, we look forward to continuing to deliver on the value and quality you have come to expect from NRPA's Research and Evaluation team.
One example of a leader who is grappling with the challenge of how to make informed decisions and best serve his rural community is highlighted in this issue of Parks & Recreation. In his article, titled "Rural Communities Can Have Fun, Too!," contributor Michael Patton poses the following questions: "As park and recreation professionals who operate in rural communities, what can we do to ensure those we serve are getting their recreational needs fulfilled? What resources are out there to advance and advocate for the work of parks and recreation in our small towns? Lastly, how can we harness these resources so that we can use them efficiently and productively?" By using research and evaluation practices, we're able to more effectively assess and address these questions to ensure community needs are being met.
Another article in this issue looks at the idea of "unintended consequences." It explores how we can avoid the potential negative impacts that projects can have when they aren't carefully examined in the planning phase. In other words, not all improvements are inherently good, especially if they are not a reflection of community wants and needs. In her article, titled "Planning for Equitable Greening," contributor Estrella Sainburg writes, "We cannot ignore the possible repercussions of greening even if agency intentions are 'good'…. Professionals dealing with parks, recreation, open spaces…should study and understand how vulnerable populations are affected by enhancements and improvements in their communities and work with them to find, create and secure permanent solutions...."
While you work to determine and fulfill the needs of your community, NRPA is here to support you with valuable information and insights into the field's trends and best practices. Each year, we release numerous new and updated research reports that cover topics from public engagement to park and recreation salary information and more. Additionally, we will introduce evaluation resources this year that will cover everything from why and how to evaluate your parks to assessing your agency's capacity for evaluation and more. The first of this series is now available and more will be shared here.
The breadth of research and information we can use is extensive and can be daunting. NRPA is here to help. After all, at the heart of every park and recreation professional is a person who wants to serve their community in the best way possible.
Kristine Stratton is NRPA's President and CEO.