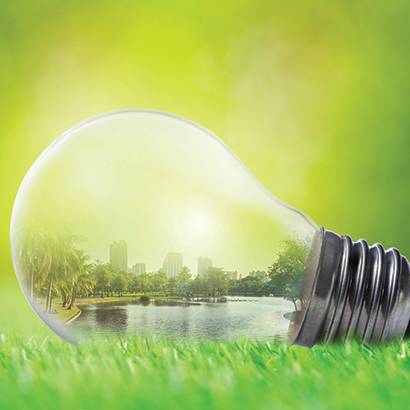 For an enhanced digital experience, read this story in the ezine.
How park and recreation system master plans can address gentrification
A park and recreation system master plan (PRSMP) has the potential to foster greater park accessibility, while addressing multiple city challenges simultaneously. With the pressures of gentrification underway in cities across the United States, park and recreation agencies need to recognize that without inclusive and anti-displacement strategies in place, their plans will further divide and disenfranchise populations. We cannot ignore the possible repercussions of greening even if agency intentions are "good." Instead, cities and practitioners can adopt an existing approach or pave the path for a new strategy. Professionals dealing with parks, recreation, open spaces, and other green, gray and blue amenities should study and understand how vulnerable populations are affected by enhancements and improvements in their communities and work with them to find, create and secure permanent solutions for enjoying the future of their communities.
Case studies on communities working to mitigate displacement due to greening are emerging in academic and professional literature. To further understand how cities are addressing gentrification patterns and displacement concerns as strategies are being made more widely available and known, this study focused on the treatment of green displacement in PRSMPs. More specifically, this research asks, "How are anti-displacement policies emerging and being planned for PRSMPs?" and "How can we adapt park planning processes to ensure accessibility to quality parks for current residents?" Examples of community engagement tools that generate dialogue and input on broader topics are made available through this research.
Studying Gentrification
This study, How Parks and Recreation System Master Plans are Addressing Displacement in Gentrifying Cities, focused on U.S. metro areas with the greatest intensity of gentrification between 2013 and 2017, as determined by the National Community Reinvestment Coalition (NCRC). Any PRSMPs adopted between January 1, 2013 and December 31, 2022 qualified for the study. Related materials for plans underway at the time of this study between December 1, 2022 and January 31, 2023 also qualified. The metro areas of San Francisco/Oakland, California, and Miami/Fort Lauderdale, Florida, were separated into individual cities in this study.
Following is a summary of the documents reviewed in the study:
20 metro areas (22 cities)
16 cities total that had master plans or master-plan planning process content
14 cities with plans (draft and final)
Two plans, including updates, for two cities (San Francisco and Chicago)
One draft plan for a city
Two sets of community engagement results
Eight cities with no plan created from 2013 to 2022
The treatment, as posed by the research questions, was studied narrowly through a search, text analysis and categorization of passages with any of the following terms or phrases: housing, gentrify/gentrifying/gentrification, displacement/displace, and affordable housing/public housing/subsidized housing.
Following the methodology of the review of the treatment of equity in climate plans in "Pursuing Equity and Justice in a Changing Climate: Assessing Equity in Local Climate and Sustainability Plans in U.S. Cities," the type of passage was categorized into history/context, problem/need, goal/objective, action plan or other:
History/context looks at how green displacement has taken place in the near or distant past and what the current context is like for parks and housing. This section also looks at past actions.
Problem/need describes how green displacement is currently a problem or concern.
Goal/objective is a general, nonactionable item.
Action represents initiatives seeking to prevent displacement and increase access to low-income communities and households or specific recommendations. Past actions are included in history.
Other is a type of mention that does not qualify for any of the previous categories.
Equity and Accessibility
Understanding equity and accessibility planning is an important aspect of equitable park planning and important for preventing undesirable consequences, such as displacement. Several plans do have equity statements and access goals. Their relationship to and contribution to anti-displacement is outside the scope of this analysis. Furthermore, the intent of this study is not to reveal or evaluate the origin of anti-displacement strategies in plans, such as community advocacy. This research seeks to address the gap in understanding how park and recreation agencies are incorporating strategies made available and the relevancy of existing park planning models and frameworks for incorporating anti-displacement
strategies.
Evaluating Master Plans
The number of mentions of a term in a plan, if mentioned at all, varies greatly from one to 30 times. The terms with the greatest mentions from greatest to least are "housing," "displacement," "affordable housing" and "gentrification." The term "housing" had more mentions among the documents studied in the period prior to 2017, whereas "displacement," "affordable housing" and "gentrification" had the most mentions after 2017. Passages spanned all categories.
Green gentrification was discussed the most in plans in the categories of "history" and "goal" and the least in categories "problem" and "action." Not all plans had terms that touched on each topic. The cities of Boston and San Jose, California, are the only cities that had term mentions in each category. For 11 of the 16 cities studied, houselessness in their parks and cities was a concern, whether expressed by residents or stated in the plan. The community engagement results for Miami and Sacramento, California, and those mentioned in Indianapolis and Austin, Texas, both reveal that given the proper questions and platforms, residents may reveal other dimensions of parks and recreation than only the community's use of facilities and experience with agency services.
Anti-displacement strategies in plans – The evident consequences of greening have led to research and documentation of practices and trends for preventing displacement. Many grassroots organizations and community leaders across the country have worked to remedy and prevent displacement through organizing and advocacy. Some cities and government organizations also have led anti-displacement strategies. Environmental conservation nonprofit organization Audubon Center at Debs Park in California and partners published a toolkit in 2020, called "Greening in Place" (GIP), that puts forth strategies to reduce detrimental economic impacts for vulnerable communities of green infrastructure investments. Further, Greening Without Gentrification: Learning from Parks-Related Anti-Displacement Strategies Nationwide (GWG), published in 2019 by the University of California, Los Angeles Institute of Environment and Sustainability, highlights strategies and case studies of anti-displacement planning and policies focused on communities where park development and improvements are taking place.
To better understand the shift toward addressing green gentrification in cities, the analysis included a categorization of strategies in PRSMPs with those identified in GIP and GWG. The analysis revealed that a total of six different anti-displacement strategies, like those described in the GIP and GWG, are represented in the 14 plans. The strategies represented as termed in GIP and GWG include general plans and housing elements, joint development of parks and open spaces and housing, inclusive programming and operations, accountability and monitoring, design and hostile environment, community engagement, and displacement impact reports.
Besides the cities that do not express any green displacement concerns, the cities of San Diego, Indianapolis, Washington, D.C., Denver and San Francisco do not mention any specific anti-displacement strategies. The cities of San Diego, Denver and San Francisco set objectives that intend to pave the course for anti-displacement strategies, but do not describe the strategies that will be used. Minneapolis, San Diego, San Jose, Denver, Minneapolis, Austin and Washington, D.C., utilize goal alignment with the city comprehensive plan or other departmental plan to reduce displacement — a strategy that is not identified explicitly in GIP or GWG. We better understand strategies being employed and emerging in PRSMPs through this comparison with GIP and GWG.
Standards and park system master planning approaches – The inclusion of displacement concerns as they relate to park and recreation improvements in most documents reviewed in this research align with recent approaches, standards and guidelines to PRSMP planning, such as David Barth's Parks and Recreation System Planning: A New Approach for Creating Sustainable, Resilient Communities, Peter Harnik's The Excellent City Park System, and David Rouse's "Park Infrastructure and Park System Planning." The cities of Denver, Fort Lauderdale (Florida), Austin, San Jose, Minneapolis, Washington, D.C., San Diego and Detroit demonstrate collaboration for and alignment with broader city goals. Whether collaborating with other departments, aligning goals with citywide goals, or identifying partners and necessary partnerships, these plans treat parks and recreation as the interconnected element of a community that they are and recognize and set out to deal with other dimensions of park and recreation planning.
Barth's "New Approach," in comparison with the 1883 and 1985 approaches, sets out to address community-wide issues through park and recreation planning. The collaboration identified in plans shows that Barth's new proposed approach provides a framework for agencies and consultants to engage with green displacement. Similarly, Harnik's characteristics for an excellent city parks system include creating equitable access and benefits that extend beyond the boundaries of the parks.
CAPRA calls on cross-departmental relationships, agency involvement in local planning and community involvement. CAPRA standards 1.7, 2.2 and 3.9, to name a few, do just this, a tool that Barth identifies as one of the ways that discussing multidimensionality, or addressing other dimensions, in PRSMPs can be accomplished. While a critical eye is needed when using the approaches put forth here, as suggested by David P. Varady's book review of Parks and recreation system planning: A new approach for creating sustainable, resilient communities, the reinvention of traditional system master planning processes is critical for preventing green displacement and ensuring equitable access to quality parks.
Equity at Risk
We must examine gentrifying areas of the United States and understand their acceleration, the vulnerability of populations living within them and displaced from them, and the equity concerns resulting from processes happening within these areas. Focusing research on gentrified neighborhoods is important and valuable for organizing and planning government services that properly meet the needs of communities and create equitable futures. Most gentrified communities, based on 2010 U.S. Census data, are diverse with a total of 63 percent Black, Asian and Hispanic community members and 37 percent white non-Hispanic community members, according to NCRC. These demographic statistics pose concerns of racial equity and injustice. Understanding whether a community has gentrified, is gentrifying or is vulnerable to gentrification is important — as these areas are increasingly the place of residence for many people in the United States and is a foundational piece of planning equitably.
As park improvements and enhancements are planned across the country in the studied metro areas, the impact of these plans on remaining underserved residents of these cities should be considered. Plans for more recently gentrifying cities or growing cities should be the focus of a future study. Across the country, planners and elected officials have an obligation and responsibility to the populations they serve to create policies, programs and opportunities that equitably incorporate all people. The American Institute of Certified Planners Code of Ethics and Professional Conduct states, in reference to people who have been marginalized and disadvantaged, that planners are to "[u]rge the alteration of policies, institutions, and decisions that do not help meet their needs." The problems of today are too grave to study and address in silos; cities know too well that this approach will lead to dead ends and tragic cycles.
A Need for Change
The findings show that despite documented gentrification taking place, and at times, green displacement, park and recreation agencies still have limited plans for working to prevent inaccessibility of the local park and recreation amenities due to displacement. Few actions were put forth across all the studied plans. While recognizing that cities may not be representing their existing work thoroughly in a PRSMP, the limited attention to green gentrification when planning green infrastructure in these rapidly gentrifying cities raises flags.
Just as park and recreation services provide benefits and help cities move closer to achieving strategic goals, park and recreation agencies need to take proactive steps to consider how to prevent further gentrification through park creation and enhancements, as well as build partnerships, policies and programs that secure lasting access to park developments. While working to determine these steps, cities should consider existing literature from similar contexts and prioritize community voices and input, rather than assume common trends that are decontextualized.
Several plans demonstrate that community members see gentrification, affordable housing and displacement as pressing concerns in their communities. Engaging with community members shares critical insight into the improvements needed, even ones that may be contrary to common trends and popular standards in planning. If park and recreation agencies ignore these immediate needs and potential consequences, they may run the risk of losing their potential as vehicles for community improvement and drivers of positive change in their wider context.
There are many potential reasons why the lack of actions established in plans may exist. Cities and agencies may be limited by policy as to their scope of work or their ability to work with other departments. This report may speak to the need for additional education, accountability and incentives for the field in the housing dimension of park planning and provides an impetus for incorporating frameworks and strategies identified in this study, such as the "New Approach," "The Excellent City Park System," and "Park Infrastructure and Park System Planning." Government leaders should work to reduce the burden on community organizations and act through education and policy change to create more equitable communities when greening.
Author's Note: Read more about the use and limitations of the methodology in the full-length professional report.
Estrella Sainburg, M.S., is Trail Planner, Juan Bautista de Anza National Historic Trail.