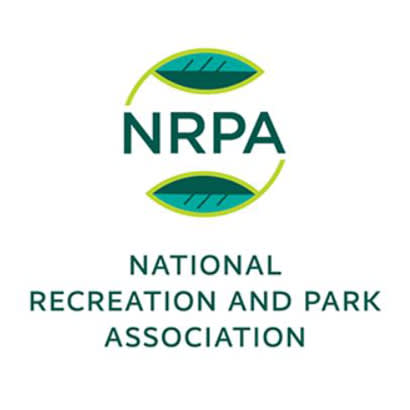 For an enhanced digital experience, read this story in the ezine.
Each year, during the NRPA Annual Conference, NRPA officially welcomes its incoming class of board members. The NRPA Board of Directors reflects our membership, which includes professional and advocate leaders in the park and recreation movement; park and recreation agencies and organizations representing the public, private, voluntary, commercial and industrial sectors; firms supplying park and recreation products and services; and individuals and civic groups interested in the park, recreation, conservation, health and equity fields. This year, we welcome four new members to the 2023-2024 NRPA Board of Directors.
Anthony-Paul "AP" Diaz
Superintendent, Seattle Parks and Recreation
Seattle, Washington

Anthony-Paul "AP" Diaz is the 26th superintendent of Seattle Parks and Recreation since the city's founding in 1869. He manages a department of 2,000 staff and more than 500 parks, lake and ocean shorelines, environmental coastal lands, and seascapes with an operating and capital budget of $760 million.
Diaz is committed to equipping others for success and empowering people and organizations to maximize their potential while amplifying the narrative that parks and open spaces are essential civic infrastructure that is fundamental to the vitality and vibrancy of a city. He is a proud proponent of parks and open spaces changing the trajectory of cities throughout the world in service of equity, innovation, climate action, resiliency and advancing healthy lifestyles in a world of competing challenges and constant change. He is an instructor in transformational leadership and cultural diversity and thrives in areas where he can make a mark or help others make theirs.
Diaz is framed in wanderlust, law, music, parks, arts, cultural venues, equity, sport and the pursuit of happiness. He is passionate about life, people and place making. He studied diplomacy and international politics at Georgetown University's School of Foreign Service in Washington, D.C., graduating with a Bachelor of Science in foreign service. He also has a Juris Doctorate from Loyola Law School in Los Angeles.
Diaz has served as past chair of Parks & Recreation magazine's Editorial Advisory Board, is a member of World Urban Parks and an instructor at NRPA's Directors School.
Kathryn Ott Lovell
President and CEO, Philadelphia Visitor Center Corporation
Philadelphia, Pennsylvania
Kathryn Ott Lovell is president and CEO of the Philadelphia Visitor Center Corporation. She joined the corporation in July 2023, bringing significant leadership experience and service to the City of Philadelphia, most recently serving as the commissioner of Philadelphia Parks and Recreation (PPR) since 2016.
As PPR commissioner, Ott Lovell instituted the department's first strategic plan, which established a renewed vision and set in motion a powerful trajectory toward an equitable and exceptional park and recreation system that connects people to each other, enriching experiences and the natural world. She has led innovative initiatives to activate Philadelphia's parks and engage residents and visitors citywide, including Enhanced PlayStreets, Swim Philly, The Oval+, Parks on Tap and the Philadelphia International Unity Cup soccer tournament.
Ott Lovell also has spearheaded ambitious park projects, including the transformation of FDR Park and the reimagining of the Benjamin Franklin Parkway. Prior to joining Philadelphia Parks and Recreation, Ott Lovell served as executive director of the Fairmount Park Conservancy, where she elevated the organization's profile and ushered in a dramatic shift in its strategic vision, building a host of new programs, executing high-profile projects and securing funding from an array of local and national funders. She also served as chief advancement officer for Mural Arts Philadelphia for six years, during a time of significant growth and programmatic shifts for the organization.
Ben Page
Director, Des Moines Park and Recreation Department
Des Moines, Iowa
Ben Page is a park and recreation professional skilled in departmental leadership who has contributed positively to quality-of-life enhancements within small and large communities. Page genuinely believes that all communities benefit from park and recreation services and that these investments are essential.
Page was named director of the Des Moines Park and Recreation Department in November 2012. He is responsible for a $15 million operating budget and a six-year, more than $50 million capital improvement program; 60 full-time and more than 300 part-time employees; multiple contracts, leases and operating agreements to provide privatized service; 77 parks and open spaces; more than 4,000 acres of park and open space land; 69 miles of paved trails; three golf courses; aquatics centers and a beach; a marina; community recreation centers; sports complexes; performing arts amphitheaters; a world-class artists' sculpture park; a riverwalk; a AAA baseball stadium; a zoological park; a botanical center; citywide streetscapes; cemeteries; a skating plaza; and recreational programming. The department was recognized in 2023 with the American Academy for Park and Recreation Administration's Gold Medal, an award given annually to only four cities, divided into four population categories that demonstrate excellence in long-range planning, resource management and innovative approaches to delivering superb park and recreation services with fiscally sound business practices.
Prior to his appointment as director, he served as the assistant director in Des Moines for six years, and prior to that as the director of park and recreation in Manchester, Iowa, for six years. He has been a member of NRPA and the Iowa Park and Recreation Association (IPRA) since 2001 and has served in many capacities for IPRA, including as president of the association from 2009 to 2011. Page received the highest honor from IPRA, the Slattery/Trueblood Professional Award, in 2015. He also was recognized in 2013 by the Business Record of Des Moines as a 40 under 40 award recipient for career achievements, community involvement and civic activities.
Tiffany White-LaPierre
Independent Contractor
Redlands, California
Tiffany White-LaPierre is a CPRE with nearly 20 years of experience in the park and recreation industry. Her career spans across the country, having lent her talents to organizations in Illinois, Florida, California and Texas. She has held roles specializing in recreation programming, facility operations, special events, day/overnight camps, afterschool programs, teen programs, membership/guest services, arts and media, and consulting.
An advocate for continuing education and service to the profession, White-LaPierre earned a Bachelor of Science in recreation, sport and tourism; Master of Science in sport management; Master of Arts in management; and is earning her doctorate in education, specializing in workplace learning, training and instructional design. She has served on numerous boards and committees on the local, state and national levels, including the NRPA National Certification Board, Women in Parks and Recreation Board, National Association of Park Foundations Board, Texas Recreation and Park Society Marketing and Communications Committee, and the Central Illinois Council for Leisure Experiences Board.
White-LaPierre currently resides in Redlands, California, about 50 miles east of Los Angeles.