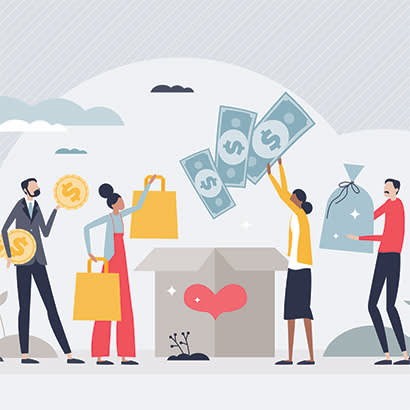 For an enhanced digital experience, read this story in the ezine.
We are in the season of thanks. And here at NRPA, we have a lot to be thankful for. This year, we met new members and old friends at our record-breaking annual conference in Dallas, celebrated our most successful Park and Recreation Month to date, and continued to further our mission to advance parks, recreation and environmental conservation efforts that enhance the quality of life for all people.
GivingTuesday is an opportunity for you to use your individual power of generosity to give thanks to park and recreational professionals nationwide by supporting NRPA. On this annual day of celebration — happening on November 28 this year — the whole world will come together to give back in many different ways: whether it's helping a neighbor, advocating for an issue, sharing a skill or donating to causes, everyone has something to give and every act of generosity counts. In 2022, 37 million individuals donated to organizations on GivingTuesday and we hope that you will join them this year by supporting NRPA.
You can show your generosity in a variety of ways during GivingTuesday. Whether you gift a one-time contribution, set up a monthly donation, give through your donor-advised fund or make a gift of appreciated stock, you can help ensure the field of parks and recreation is recognized widely for creating a better life for everyone by building strong, healthy and resilient communities. What's more, your generous offering will provide NRPA, our members and other professionals the support they need to serve millions of park users and communities across the country.
During this season of thanks, celebrate the role of parks and recreation and the thousands of professionals and volunteers who make it happen by making a donation to NRPA.
Make your gift by visiting nrpa.org/Donate or contacting us at development@nrpa.org or 703.858.2190. We are happy to discuss the many ways you can invest in and champion the profession as a catalyst of positive change for equity, climate-readiness and overall well-being.
If you make a gift, to maximize your impact, share on social media using the hashtags #GivingTuesday and #NRPA.