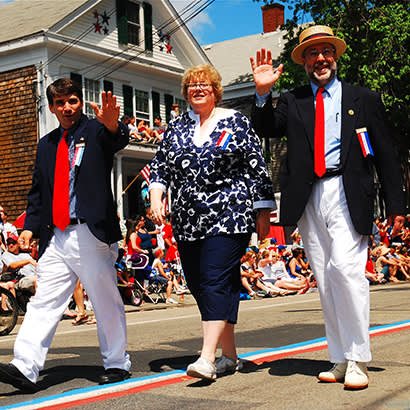 For an enhanced digital experience, read this story in the ezine.
Your agency likely has already begun the process of gearing up for summer. Your summer activity guide may have gone out, you are beginning to hire summer staff and you are performing maintenance on your outdoor pools. In addition to these summer to-do list items, have you considered what summer events or activities you will invite your elected officials to? Summer is a great time to show off your agency to those who impact your budget. Showing elected officials the importance of your park and recreation work to your community is a vital step to ensure they support your department.
During the summer months, we know that NRPA members plan and execute a variety of events for their communities. We encourage you to consider the opportunity to educate your member of Congress and other elected officials about the essential nature of parks and recreation by inviting them to your events. Members of Congress are in Washington, D.C., during most of June and July, but they will be back in your communities in August. Now is a great time to begin outreach to their offices to arrange for a visit upon their return home.
Getting Started
First, decide what type of event you want to invite your elected officials to. Summer camps and summer meal programs make a great visit. Share the important work you do to keep kids learning, entertained and fed during the summer months.
Community festivals and celebrations also make for great visits. Elected officials love the opportunity to meet as many of their constituents as possible during visits. Does your agency run a program geared toward older adults? If so, consider inviting your elected officials to hold a roundtable with the attendees to hear the concerns and needs of your participants.
Making the Invitation
Now that you have decided what event to encourage them to attend, how do you go about inviting them? You should first make contact with the District Directors (for House representatives) or State Directors (for senators) for your members of Congress. They often are located in one of the local offices and are the point person for programming the time of your representative or senator while they are in your community. Make contact with them to share your idea and encourage them to consider the invite when making summer plans. For elected officials at the state level, they are likely to have a constituent liaison, scheduler or office manager who can help arrange such an invite. Don't forget to invite your city councilperson, mayor and/or city manager as well.
These summer visits can be extremely impactful to the elected officials and to your residents. Don't be shy about making the invite, and if they can't make one event, don't get discouraged — keep inviting them.
Kyle Simpson is Director of Government Affairs at NRPA.