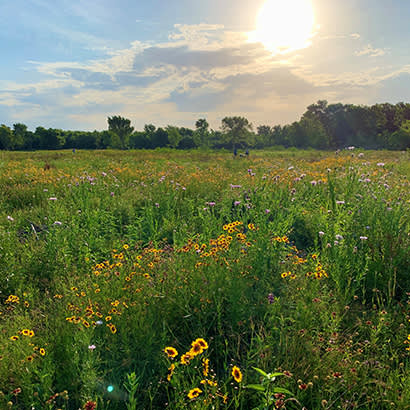 For an enhanced digital experience, read this story in the ezine.
Municipal and local authorities throughout the United States have the power to protect their communities by preserving the natural areas in their urban parks and green spaces, as we in the City of Houston are doing with the recently passed nature-preserve ordinance.
It's a common fallacy in our thinking to divide the world between the natural and artificial. This view is mistaken because the natural world contains our own manufactured zone, exists on a continuum with the artificial world and frequently encroaches on it. In a real sense, whatever piece of paper or device you're reading this article on is a natural object, not unlike a tree, rock or animal.
For our own preservation, it's necessary to preserve the whole natural world, not just the small part of it we happen to spend most of our lives in. In Houston, we know we can't afford to neglect any part of our ecosystem. Accordingly, Mayor Sylvester Turner and Houston City Council recently passed a first-of-its-kind ordinance to preserve and protect in perpetuity 7,423 acres of natural habit in City of Houston parks, restricting public use and development. The ordinance prevents development on portions of 26 parks throughout the city, allowing wildlife to thrive and visitors to enjoy passive recreation.
Planning for the Future
Most importantly, preserving this parkland will allow Houston's ecosystem to continue to support our way of life. Tree canopies impede rainfall, and plant roots both absorb water themselves and make the soil more absorbent, reducing the risk of flooding during storms. When flooding does occur, trees and shrubs help keep soil in place, preventing destructive erosion. Plants also filter toxic chemicals and sediments from water, keeping our system of bayous and wetlands clean and safe.
As we're facing climate change, we also should remember that tree canopies reduce heat and that plants breathe carbon dioxide, one of the greenhouse gases contributing to climate change. The nature-preserve ordinance will continue the work of Houston's Climate Action Plan, which was celebrated in April with Mayor Turner's Earth Day Symposium, a three-day event and one of the largest Earth Day celebrations for Houstonians, which highlighted the goals and actions for achieving sustainability the City of Houston has made under Mayor Turner's leadership. As part of this symposium, the Houston Parks and Recreation Department set up a simulated forest to celebrate the passing of this new ordinance that ensures the parkland humans and other animals need to live and thrive will always be there.
When President Theodore Roosevelt signed the Antiquities Act into law in 1906 empowering the United States to nationalize natural areas and establish national parks, he did it with the intention of conserving the resources the use of which had made our nation a great people, so that future generations could share in the "glorious heritage" of this land. At the City of Houston, we hope to continue the national and global conservation movement that President Roosevelt inaugurated by enacting our first-ever municipal ordinance preserving urban natural areas. I urge other municipal park and recreation departments to consider pushing for similar ordinances to ensure the natural heritage of our great cities will be preserved in perpetuity.
Kenneth Allen is Director of Houston Parks and Recreation Department.