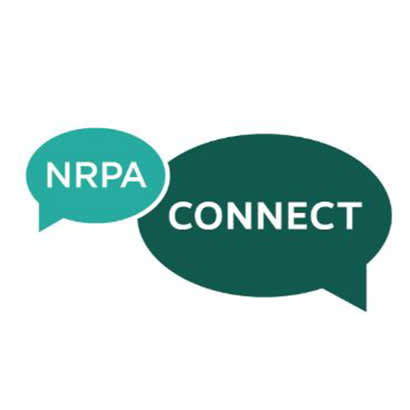 For an enhanced digital experience, read this story in the ezine.
The NRPA Networks deliver enhanced opportunities for collaborative discussions among park and recreation professionals nationwide. NRPA Networks host monthly Zoom meetings and meet in person at the NRPA Annual Conference. Each network has its own NRPA Connect community. There are currently six NRPA Networks: Armed Forces Recreation Network; Aquatics Network; Diversity, Equity and Inclusion (DEI) Network; Education Network; Leadership Development Network (LDN); and the Young Professional Network.
Networks only are possible thanks to their wonderful leadership teams, and now you can be involved. Become a Network Leader to gain leadership experience, network with professionals across the country and make a difference in the field. Network Leaders can earn five Professional Service Experience (PSE) points, which are equivalent to a 0.5 Continuing Education Unit (CEU).
"As the current chair of LDN, I am honored to have been able to lead such an incredible team of people. Our committee has a diverse skill set and brings together the best experience. Even though LDN is virtual, it provides a personable experience and attempts to engage people in a variety of ways through monthly meetings, [LDN] Connecting Conversations, and guided breakout rooms. Through participation in LDN, I have connected with others about best practices, departmental policies, inclusion, accessibility trends and more. This networking opportunity has given me new perspectives and aided my professional development. The level of engagement in LDN is entirely up to the participant, but I love having a safe space to learn and ask questions," says AJ McCage, CTRS, recreation coordinator for Henrico (Virginia) Recreation and Parks.
To learn about LDN and the other five networks, visit the NRPA Networks webpage or contact NRPA Senior Manager of Membership Hayley Herzing for more information. To join a network, log in to NRPA Connect and navigate to "All Communities."