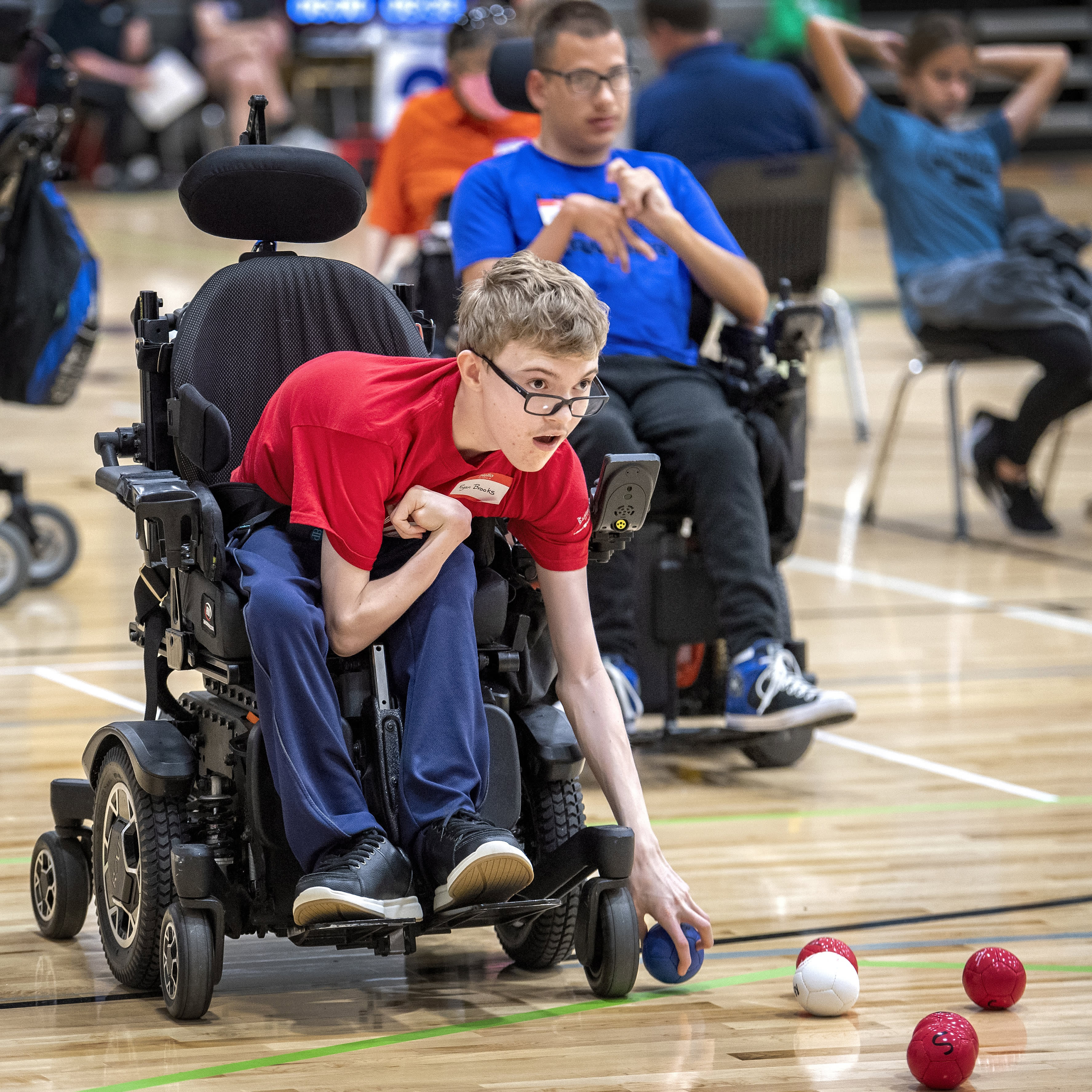 For an enhanced digital experience, read this story in the ezine.
Boccia has roots in ancient Greece and Egypt and is thought to be one of the first games played by people. The sport has been part of the Paralympics since 1984. Boccia was originally presented as a game for athletes with cerebral palsy, but it is now opened to athletes with a variety of abilities. Boccia tests athletes' coordination, accuracy, concentration and ability to strategize.
USA Boccia, SoCal Adaptive Sports, Desert Recreation District (DRD) Adaptive, Triumph Foundation and College of the Desert are partnering to offer the very first West Coast Boccia Tournament in Palm Desert, California, the weekend of January 27, 2023.
At the 2022 NRPA Annual Conference in Phoenix, myself, Kendra Smith of DRD Adaptive, and Jessica Ochoa of City of Riverside (California) Parks and Recreation presented an education session, titled "Sports for EveryBODY." The session discussed how nonprofits and park and recreation departments can form successful partnerships to bring adapted sports to all municipalities. The Boccia Tournament is a direct result of these types of collaborations.
SoCal Adaptive Sports partners with DRD Adaptive to offer boccia every Wednesday and includes athletes with a variety of disabilities, such as visual impairment, cerebral palsy, autism spectrum disorder and other cognitive disabilities, showcasing how everybody can play in a collaborative environment.
Eric Pfeiffer, USA Boccia director, states, "We are very excited to be partnering and offering this first-ever boccia tournament in California. We want to grow the sport in preparation for the 2028 Olympics in Los Angeles and will be developing numerous boccia athletes throughout the country. Boccia is a game that can be played by athletes no matter what their ability level is."
Mike Rosenkrantz is Executive Director of SoCal Adaptive Sports.