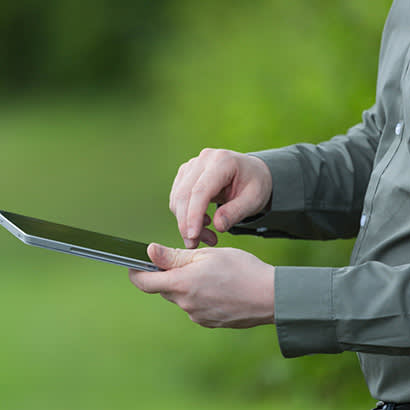 For an enhanced digital experience, read this story in the ezine.
How well do you listen and respond to the voice of your community? It's clear that park and recreation departments are eager to find better ways to provide a great customer experience for their residents and visitors. Using technology to engage with residents to get their feedback can be extremely effective and turn a normal city experience into a great one. Technology can be an intuitive and efficient tool to listen and respond to those you serve. Finding a flexible system is ideal for program participation feedback, facility satisfaction ratings, issue reporting, expressing appreciation, collecting input on master plans, ordering food on the golf course and much more!
Streamlining the Process
Sourcing feedback about facilities and offerings via everyday technology, such as cellphones and quick response (QR) codes, provides an easy and frictionless way for residents and visitors to have a two-way conversation with various city departments and get a response in real time. For example, by simply scanning a QR code outside the community center, inside the restrooms or next to the picnic area, users can alert the managing personnel that attention is needed without the hassle of downloading an app or calling a phone number. Push notifications are instantly sent to officials, who can respond in real time to both complaints and compliments. Once employees receive the feedback, residents can visibly see their experience being elevated, most importantly, while still on location.
People want simplicity and convenience, and they want it on the personal computer in their pocket. When residents and visitors receive notifications back while they are still hiking around the lake, skipping stones with their families or enjoying a great match of pickleball at the recreation center, they appreciate that their thoughts are being heard and they are actively taking part in helping their community. Through conversation and subsequent action, experiences are improved and repeated, satisfaction increases, and trust is earned.
Mike Terrell is Vice President, Business Development at Real Time Feedback.