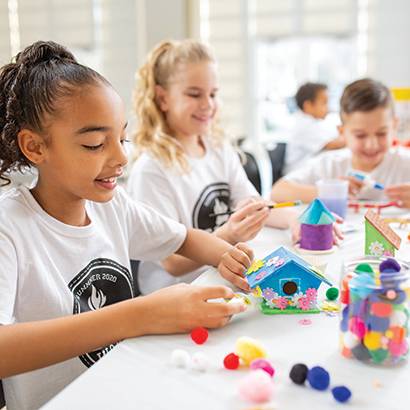 For an enhanced digital experience, read this story in the ezine.
NRPA members may be familiar with Fun Express/Oriental Trading Company from a product standpoint, but did you know that Fun Express is more than that? Fun Express offers an impressive selection of more than 40,000 items, including arts and crafts supplies; holiday, seasonal and theme items; educational products; toys, games, and prizes; active play; and even custom staff gear and t-shirts.
While product is important, a partner that understands everything that goes into the buying process can save you time, money and headaches. With many agencies experiencing staffing challenges, we wanted to share more about how our member discount provider, Fun Express, can help you with more than just product. The provider's staff can help you with:
Vendor registration, quotes and bids
Tax exempt status (and keep on file)
A credit line for purchase orders (POs)
Authorized users/buyers management
Reminder calls/emails on seasonal purchases (including complete history of prior year's items, quantity, ship to and more)
Program ideas, substitute items, reserving inventory and future ship dates, so you can order now and ship/pay later
Quantity and budget planning, so you know how much to buy based on how many people you're expecting or have budget for
Fun Express is a proud NRPA member benefit provider with a deep commitment to the organization and its members. Its year-round commitment to providing customer solutions has earned the company a solid reputation its Fun Express staff are proud to live up to every day.
Need a catalog, product samples or help planning for events? Contact your Fun Express representative or Tammy Jensen at tjensen@funexpress.com or 402.939.3053. Visit us online at www.FunExpress.com/Corporate to take advantage of your NRPA discount!