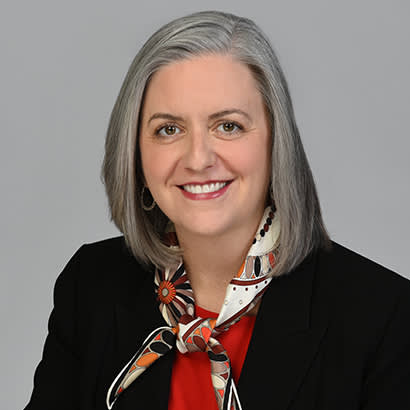 For an enhanced digital experience, read this story in the ezine.
What an exciting issue we have for you this month! We've got Rich Dolesh's ever-popular park and recreation trends column. Dolesh, who is former vice president of strategic initiatives for NRPA and current editor-at-large of Parks & Recreation, has a fascination for trend spotting and has entertained and inspired this magazine's readers for years with the results of his research and exploration. Neelay Bhatt, vice president and principal at PROS Consulting and a former NRPA board member, is back to amplify on his engaging work and expand on his education session presented at the 2021 NRPA Annual Conference this past fall, by identifying the "next practices" of our field. These perspectives, and others that come from park and recreation leaders around the country and globe, help us understand the dynamic and challenging world we live in.
Recently, I saw a post on LinkedIn calling out the disconnect between accessible trails and how their access points are designed. In this example, there was a large rock and post, intended to block vehicular traffic. However, the gap was smaller than the safe distance required by the Americans with Disabilities Act for wheelchairs and other devices. We want our accessible trails to actually be accessible. This is becoming even more important considering our aging population and the increasing number of people who have mobility challenges.
When we combine increasing accessibility with evolving products like electronic bikes (ebikes), we find challenges that need to be managed. A trend that has been around for decades and is growing in complexity and intensity: user conflict. With the growing popularity of ebikes and increasing investment in multi-use trails and trail connections, the user conflicts that park and recreation professionals have navigated in the past have become even more challenging. In Fort Collins, Colorado, which is a Platinum Bike Friendly community, the city ran a one-year pilot project to assess ebike usage on paved trails. The pilot enabled city staff to collect data on, understand the acute issues with and implement policies governing road, bike-lane, and paved- and natural-trail access for all classes of ebikes.
Another trend for our field that virtually all agencies are feeling acutely is the competition for labor. Add to this "The Great Resignation" and retiring baby boomers, and our agencies are losing significant institutional knowledge. This trend isn't going away and will put even more pressure on establishing clear policies and documented procedures, building career pathways to attract and retain talent, and investing in creative workforce development strategies. Stay tuned for more on this topic from us in the coming months.
I want to sign off with a shout out to San Francisco Recreation and Parks and our valued partner, KABOOM!, which was lauded recently by UNICEF's 2021 Cities Inspire Awards in the Child-Friendly Environments category. Their Heron's Head Nature Exploration Area was recognized as a place that "encourages people of all ages to engage with diverse natural elements, while promoting more equal access to outdoor play and nature." This is a great example of responding to the trend of creating cities and public spaces that work for all ages. Congratulations!
To everyone doing the tough work of responding to current and future challenges, we see you and thank you!
Kristine Stratton is NRPA President and CEO.