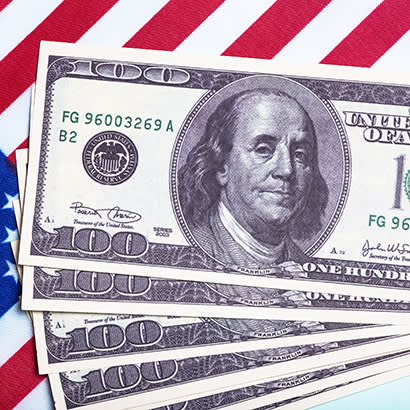 For an enhanced digital experience, read this story in the ezine.
For many, it's hard to remember back to March 2021, when the coronavirus (COVID-19) pandemic had just reached the one-year mark. Our facilities, like many throughout the nation, were suffering due to stay-at-home orders and the economic downturn. For me, and the rest of the staff at the Maricopa County (Arizona) Parks and Recreation Department, that month marked a turning point in our pandemic recovery process because that was when the American Rescue Plan (ARP) was passed into law. This $1.9 trillion package was created specifically to aid recovery efforts by providing funding for vaccine rollouts, improved testing capabilities and overall economic recovery for state and local governments throughout the country. The State and Local Fiscal Recovery Fund (SLFRF), a $350 billion fund within the ARP specifically designated to replace lost local revenues, had a broad range of eligible uses, with the first half of the funding being released by the U.S. Department of the Treasury in April 2021 and the second half being released a year later in April 2022.
Maricopa County is more than 9,000 square miles in area and has a population of approximately 4.5 million residents, so it comes as no surprise that Maricopa County parks also are quite substantial. We currently have 12 regional parks totaling 122,000 acres, with more than 650 miles of trails, three conservation areas, and other amenities that typically receive 2 million visitors per year.
Putting the Funds to Use
When we learned about the broad scope of the SLFRF's eligible funding projects, we attempted to obtain a portion of the funding the county received to support the construction and deferred maintenance of our park systems. Of the $871 million in funding the county received through the SLFRF, $19.65 million was allocated to the Maricopa County Parks Department. We used this funding for a wide range of projects throughout the parks, such as renovating and upgrading water, wastewater and electrical infrastructure, as well as construction of a new campground, adding campsites to an existing campground and adding a new 100-acre mountain bike area in McDowell Park.
We are particularly proud that we were able to use $800,000 of this SLFRF funding for our ongoing youth conservation crew trail maintenance and renovation projects. In January 2022, Maricopa County expanded its partnership with the American Conservation Experience (ACE) to form the Maricopa County Regional Parks Trail Improvement Project, a youth engagement and job training initiative that will repair and improve the existing park trails to enhance the visitor experience and create more sustainable trails to ease future maintenance efforts.
From January to May 2022, youth crews contributed to the construction, renovation and major maintenance of more than 63 miles of trails in Cave Creek Regional Park, White Tank Mountain Regional Park, Lake Pleasant Regional Park and parts of the Tonto National Forest just outside the city of Cave Creek. ACE crews will continue to enhance our trail system during the fall, winter and spring through 2024.
It is unlikely that we would have been able to initiate such a significant effort without the funding we received from the ARP. Had we not taken the initiative to apply for this funding, our park facilities and infrastructure would have remained as they were, which would have only led to higher repair and maintenance costs in the future.
There's Still Time
Some park professionals have been very successful in emulating our strategy of pursuing these funds, and those who have not taken advantage of this opportunity still can. Park and recreation departments can work with their state, county and local government leaders to secure remaining funding while it is still available. As of August 2022, states still had 21 percent of their funding available, so it's not too late to apply. This funding will not be available forever though — once the money is gone, it's gone for good. In the meantime, I encourage my fellow park and recreation professionals around the country to advocate for themselves to obtain this massive funding opportunity while they can.
R.J. Cardin is Director of Maricopa County Parks and Recreation.