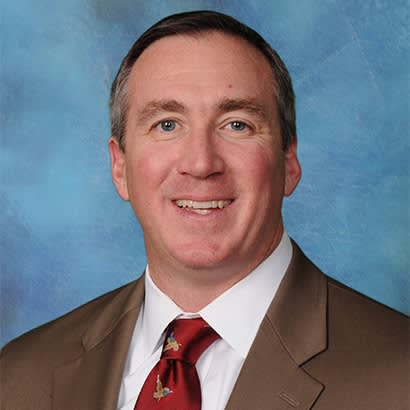 For an enhanced digital experience, read this story in the ezine.
Summer is fast approaching, so let us take a minute to think about the important role parks and recreation plays in the health and wellness of our communities. During the coronavirus (COVID-19) pandemic, we demonstrated that park and recreation professionals are a key to fully integrated public health. Parks play a vital role in meeting the evolving health needs of our communities. In fact, a recent NRPA Park Pulse Survey found that 83 percent of U.S. adults agree that visiting their local parks, trails and open spaces has been essential for their mental and physical well-being during the pandemic. I am grateful that NRPA prioritizes health and wellness as one of its Three Pillars and provides many resources to promote and deliver healthy parks.
Health and wellness really begin in our parks and open spaces. Lately, more people are engaging in physical activity by walking, running and biking outdoors on our paths and trails. Walking is accessible for most people since fitness equipment is not necessary — just a sturdy pair of shoes. Getting our steps in benefits our health in so many ways. For example, walking clubs provide social connections with friends and neighbors. As a pilot city of the Move Your Way initiative, Chicago prioritizes and promotes the importance of physical activity in decreasing chronic disease and improving mental health.
A variety of apps on your smartphone or mobile device can track steps and encourage people to reach their fitness goals. Many communities are taking advantage of outdoor fitness equipment at parks and in open spaces to achieve fitness goals through running clubs, fitness classes, yoga and leisure activity. Throughout the pandemic, we have offered hundreds of virtual classes online to community members.
Health and wellness include prioritizing the importance of nutrition through healthy eating and offering access to food. I am proud that Chicago has been selected to receive a Parks as Nutrition Hubs grant, which builds community nutrition hubs to help expand access to healthy foods and nutrition education through the power of parks and recreation. These nutrition hubs are a strategic piece of the broader vision of parks and recreation serving as community wellness hubs. NRPA and the Chicago Park District have a long history of collaborating on the Commit to Health initiative.
Many of us will support our communities this summer through federal food programs that feed day campers and kids during out-of-school time activities. We provide that crucial link to food at times when many kids need it most. Parks across the country also host farmers markets and other opportunities that increase food access.
This summer, remember that parks and recreation offers a critical link to health in our communities. Get moving in your favorite way, whether it be walking, jogging or just enjoying green spaces. See you in a park!
Michael P. Kelly
Chair, NRPA Board of Directors