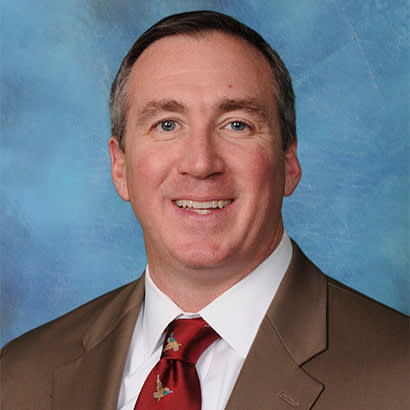 For an enhanced digital experience, read this story in the ezine.
Leadership and management skills are critical assets anyone charged with running an organization must possess to be successful. For me personally, as a park professional with more than 25 years of experience, I have gathered that one develops and harnesses those skills in a variety of ways, over time and with the support of many.
Will Rogers once said that people "only learn by two things; one by reading and the other by association with smarter people."
I ascribe to that maxim. My development as a leader dates back to my youth and academic career — including childhood experiences in my neighborhood parks, high school, college and law school — and stretches into my adult years as a public service professional. The application of lessons learned on ballfields and in gymnasiums and classrooms provided the mental muscle to lead, particularly in the face of new challenges, and to work collectively with well-versed and accomplished colleagues to facilitate positive change in Chicago, Illinois, communities. These endeavors have helped expand my repertoire as a professional.
Just this past fall, when addressing attendees at the 2020 NRPA Annual Conference: A Virtual Experience, I spoke about the direction and commitment of NRPA as they pertain to leadership, continuing to build a diverse board of directors and hiring a vice president of education and chief equity officer. In being defenders of culture, identity, talent, abilities, language and interests, we must help build workforces that are diverse and representative of the communities we serve. We must look at ourselves, as well as every child, family and person we serve as community leaders.
At the Chicago Park District, our workforce development department is committed to equipping our staff with the education, tools and experience required to become those leaders. We created a systemwide customer service and leadership initiative that features three distinct modules — communication, service excellence and difficult service situations. There also are innovation sessions offered that focus on key topics, such as diversity, equity and inclusion, technology, and emotional intelligence, among others. And, we offer the nationally recognized Certified Park and Recreation Professional (CPRP) training curriculum to help all staff — regardless of their role — prepare for the NRPA exam.
In Chicago, we recognize that leadership is not fostered solely in a professional setting. We have developed guided solution sessions for staff as they work through challenges and create their own personal and professional development plans. Offerings are designed not only to give staff the tools to thrive in their careers, but also to recognize personal needs, particularly through the global pandemic. There have been workshops on topics, such as: resilience and self-care, parenting, financial awareness and mental health.
Park professionals across the country are looked upon as leaders in our respective states, cities, towns and neighborhoods. We are looked up to by our communities, not only because we care for children, teach hundreds of thousands of people how to swim, oversee countless acres of nature, or run essential health and wellness programs for millions daily, but also because we live our lives committed to giving more, to serving more, to being more for our communities. It is that selflessness that is the basis of true leadership — servant leadership. On behalf of myself and the board of directors, I want to thank NRPA members for that steadfast dedication to serving through any and all circumstances.
I close with another important precept from an American hero: "Life's most persistent and urgent question is, 'What are you doing for others?'" I could not think of a greater motto for all of us than the words of one of our finest leaders, Reverend Dr. Martin Luther King Jr.
MICHAEL P. KELLY
Chair, NRPA Board of Directors