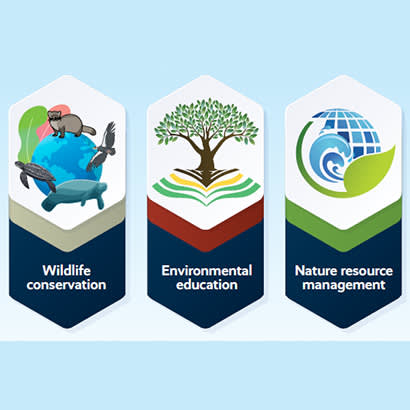 For an enhanced digital experience, read this story in the ezine.
6 in 7 U.S. adults support their local park and recreation agency's environmental efforts.
Top initiatives include:
Wildlife conservation
Environmental education
Nature resource management
Other environmental efforts widely supported by U.S. adults include alleviating climate change impacts, nurturing pollinator habitats and managing land for flood mitigation. Park and recreation professionals play a vital role in the protection of our environment through green infrastructure, conservation of public lands, wildlife habitat creation and more.
Each month, through a poll of 1,000 U.S. residents focused on park and recreation issues, NRPA Park Pulse helps tell the park and recreation story. Questions span from the serious to the more lighthearted. The survey was conducted by Wakefield Research.
Visit nrpa.org/ParkPulse for more information.