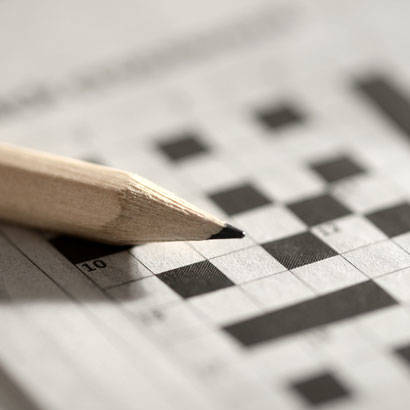 Test your park and recreation knowledge and download NRPA's monthly crossword puzzle!
After completing the puzzle, click here to check the answers to the crossword. The winners will be randomly selected and notified at the end of the month.
Across
1 Protective covering during the pandemic, 2 words
5 Golf score
8 Gifted foresight, leader's quality
10 Large numbers of people massed together: to be avoided during the pandemic
12 Incomes
16 Large, white bird that is an inhabitant of many parks
19 Fall back, as a tide
20 Get the better of
21 Change to survive
22 Playful river creature
24 Common sign off in the COVID-19 world, "stay ___"
26 ____ of the environment, open spaces and parks (caretakers)
28 Distance of a surfboard, approximately, 2 words
30 Baby barn bird
31 Government assistance
32 Ensure the survival of, for the long-term
33 Blue space above
Down
1 Act of goodwill
2 Savings accts., abbr.
3 Cow sound
4 Therefore
5 Dog's foot
6 Tree juice
7 Shape of a rainbow
9 Frozen liquid
11 Start again after a crash
13 Through, on a route
14 Tennis court barriers
15 __ 40 band
16 Several reps, in the weight room
17 Aquatic fun, 2 words
18 Had a snack
20 Slow-growing evergreen shrubs
21 Helps
23 It's in a rose shape and worn as a badge of honor
25 Omnivores who raid chicken houses and trash cans
27 Greek salad ingredient
29 Beach basking result