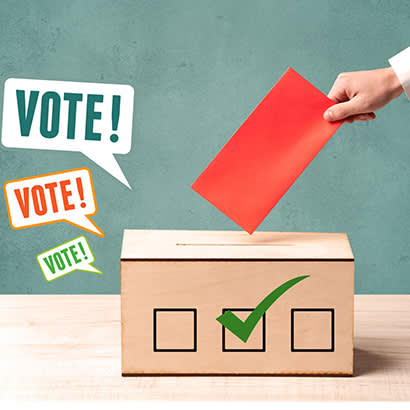 For an enhanced digital experience, read this story in the ezine.
During the past few decades, local ballot initiatives for dedicated park funding have experienced a steady stream of success with voters. These ballot initiatives have provided local governments with special funding mechanisms — such as bonds and dedicated taxes — that can finance parks and land conservation projects. These types of ballot measures have become very popular throughout the country, because they provide municipalities with viable options for sustaining new investments to grow and transform the green spaces, parks and quality of life for their residents. Recent data shows that in 2018 and 2019, local voter ballot initiatives for dedicated park funding had a success rate of more than 85 percent. Given the severe economic challenges being experienced by state and local governments due to the coronavirus (COVID-19) pandemic, one would imagine that this trend would have buckled in 2020. Surprisingly, we are seeing that these types of local ballot initiatives continue to maintain a relatively comparable degree of support. By our count, there have been nearly a dozen local ballot initiatives (so far) that are linked to dedicated funding for park and conservation projects throughout the country. This notable incidence is a sign that voters continue to embrace these types of funding mechanisms even in a difficult economic climate.
It is important to note that there are many variables that can influence the success of these initiatives. Generally, a thoughtfully crafted mix of robust public opinion research, strong grassroots community advocacy, clear ballot language, a positive and professional campaign, and the support from pivotal elected officials can lead to the success of these types of ballot initiatives. These aspects have been incorporated into many campaigns that have resulted in successful ballot initiatives over the years and throughout the country. Developing an effective campaign strategy that is driven by the clear identification of community needs, relevant programming/operational recommendations, consideration of voter preferences, and the timing of the election is vital toward achieving success. In short, having a campaign that is clear, specific and transparent is beneficial to the overall success of the initiative. It is important to underscore that last element; transparency. Being open and straightforward about how the funds will be utilized can assure voters that the money raised will be used for a project they consider an important community priority. Transparency is a critical element to the success of these ballot initiatives.
While the full scope of the economic effects of the COVID-19 pandemic remain to be seen, the ongoing occurrence of these local ballot initiatives provides a potential bright spot for the future of the field. The recent passage of the Great American Outdoors Act displayed strong bipartisan support for legislation that enhances outdoor recreation opportunities, local park improvement projects and sensible land conservation measures. Moreover, given the recent uptick in public appreciation for local parks, it will be interesting to see if that inclination translates to continued support for these local ballot initiatives in the voting booth. As we enter the next fiscal year, municipal budgetary constraints are severely impacting the economic resources available to the park and recreation field. These ballot initiatives appear to provide voters with a direct opportunity to make judgments on the amount and purposes of government spending for relevant park improvements and land conservation projects in their communities.
As the economic reverberations of the pandemic further develop, we will be closely monitoring how it impacts the voters' appetite for these particular ballot initiatives. We are very interested to see if the aforementioned elements that have led to past success for these ballot initiatives remain intact or whether new aspects emerge that will affect the viability of these types of initiatives. NRPA will be attentively tracking these ballot initiatives across the country to enhance our understanding of them and determine how the voter engagement campaigns evolve during these challenging economic times. Ultimately, we believe that our future advocacy strategy must incorporate the effective public engagement techniques that can help our members continue to utilize these ballot initiatives as a relevant and sustainable funding option for their organizations.
Elvis Cordova is Vice President of Public Policy and Advocacy at NRPA.