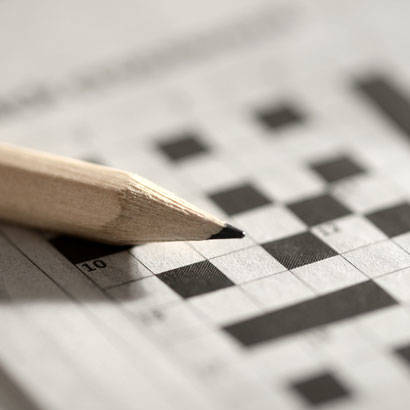 Test your park and recreation knowledge and download NRPA's monthly crossword puzzle!
After completing the puzzle, click here to check the answers to the crossword. The winners will be randomly selected and notified at the end of the month.
Across
1 Insects that create wonder and light, under environmental threat
6 It navigates using echolocation
8 Key pillar of NRPA
10 Adage or cutting tool
11 Nightfall
12 Prune a branch, say
13 Threefold
14 Night flier
15 "Love is the ___ of life in the world" Henry Beecher
16 Hot or cold drink
17 "Contemporary Father of Play Advocacy," who recently passed, Dr. Joe ____
20 Renowned pollinator
22 Expression of surprise
23 Exercise class (abbr.)
24 Environmentally friendly park areas, 2 words
29 Desktops
30 Body that runs an accreditation process for parks, abbr.
31 School transport
Down
1 Concentrate
2 Creating new green urban areas, e.g.
3 Wide open space
4 Unwanted type of species
5 Meets
6 Important campaign to raise awareness in the pollinator crisis, Pollinator _____
7 Flag football score, abbr.
9 Aquatic park amenities, 2 words
13 "We are born believing, A man bears beliefs as a ___ bears apples" Emerson
14 ___ the beaten path
15 Track groove
18 Course events
19 Visit
20 Snake species found in the Everglades
21 Time before an event
24 Cumberland ___, Tenn.
25 Central Park locale, abbr.
26 Young dog park lover
27 Financial consultant, briefly
28 Stand in (for)