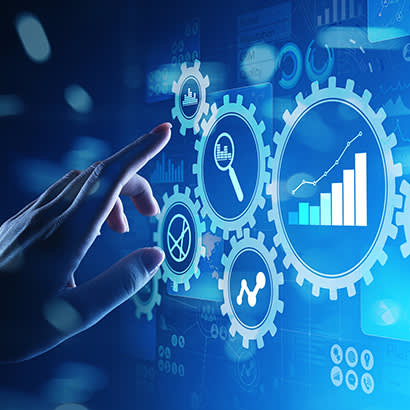 Are you trying to determine whether your programming is effective but are unsure of how to do so? Are you tired of administering surveys to your community and not being sure what to do with their feedback? NRPA's new Evaluation Resource Hub provides park and recreation professionals with resources to support evaluation efforts at their agencies. The hub prioritizes easy-to-implement strategies and tactics that you can apply quickly and effortlessly in your community.
What's in the Evaluation Resource Hub?
The hub will help you collect a wide variety of crucial data, whether you are launching a community needs assessment, assessing the use of your parks or embarking on evaluation and measurement for the very first time.
Highlights of the Evaluation Resource Hub include:
Community Surveying
The Customer Feedback Survey resource – This resource is a high-level orientation for building and administering quality surveys that will generate a high-response rate from your community.
Community Needs Assessments – These are similar to customer feedback surveys, but they comprise extra layers of questions to assess the needs and priorities of your community. A priority of needs assessments is to receive feedback from your entire community — this guide will help you gain feedback from underinvested populations and those who have little or no engagement with your agency.
Data Collection Beyond Surveying
Though the framework focuses on green infrastructure in parks, the downloadable tools and resources apply to everything from playground renovations and other park projects to assessing the health and social results of your recreation classes. Learn how to collect data to evaluate your agency's full impact on your community with park observations, citizen science events and economic analysis.
Agency Performance Measurement
Park Check Risk Assessment – It is vital to measure the sustainability of your agency's funding to ensure that you can fully deliver on your mission. This quality risk assessment tool analyzes your agency using five key principles and highlights resources that will guide your agency to a more sustainable future.
What's to Come
The NRPA research team will be developing additional resources for the hub, including:
A downloadable survey question bank covering a wide array of topics
Performance Measurement 101, which will provide tools and techniques for establishing a continuous improvement culture and process inside your agency
Logic Models 101, which provide a high-level overview of how to use logic models to clarify your agency's desired results and how you intend to achieve them
Evaluation can be a daunting task due to limited time, resources and capacity. The Evaluation Resource Hub will help you look inside and outside your organization to strengthen the work of you and your colleagues to serve your communities better.
Kevin Brady is Senior Evaluation Manager at NRPA.