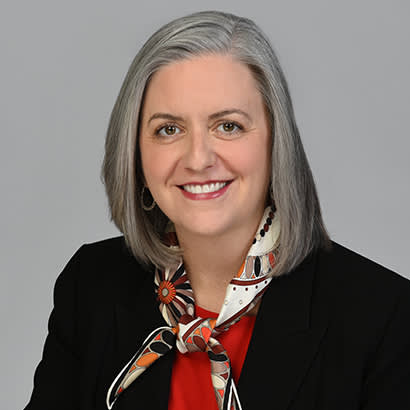 For an enhanced digital experience, read this story in the ezine.
This is the Parks & Recreation magazine issue that I have been waiting for because it celebrates Park and Recreation Month. This year, we are doing something a little bit different. In addition to promoting the many ways patrons enjoy local parks and recreation, as is our custom, we are using this month to kick off an ongoing push to elevate the field of parks and recreation. We do this by honoring the professionals who work in communities big and small, in good times and in times of crisis. We do this by celebrating you.
Every day, in communities across the country, the people of parks and recreation make their communities better places to live, work and play. Because of their essential work, NRPA wants to shift the narrative of parks and recreation, redefining it as an essential, vital necessity.
In designing this campaign, we recognize that the people making these important contributions to our communities must be front and center. Each one of their diverse, lived experiences contributes to the wide-reaching impact of our field as a whole.
Take Debbie Davidson, aquatics director for Arkansas City (Kansas) Recreation Commission, as an example. Her title doesn't begin to capture everything she does for the community, and her small town's community center may not have a health clinic, but they are a health and wellness hub, nonetheless. From providing out-of-school time programs and nutrition; a weekly farmers market; adult and youth sports leagues; older adult programs; Red Cross water safety trainings; and community events — it's easy to see why Davidson is a town treasure and represents how park and recreation professionals transform lives.
Moving from a town of less than 12,000 to a city of more than 700,000, we find Allegra "Happy" Haynes, executive director of parks and recreation for the city of Denver, Colorado. Demonstrating a lifelong career of civic involvement and serving as deputy mayor, it's no surprise that she stepped forward to give compelling testimony during a U.S. House Subcommittee on National Parks, Forests and Public Lands hearing earlier this year, in support of the Outdoors for All Act. "Historic disinvestment has left many low-income communities and communities of color without access to quality parks and recreation opportunities," Haynes said during her testimony. Referring to Denver, she added, "We are on a mission to make sure that your race, income and zip code don't affect your access to nature." Park and recreation leaders like Haynes are both pushing for the programs and investments their local communities need and advocating for these critical resources across the country to support public health, climate-ready cities and economic growth.
Another terrific example reflects the pursuit of excellence. John Prue, the installation program director, Morale, Welfare and Recreation (MWR) Department at the Naval Station-Great Lakes, leads a comprehensive program for more than 25,000 Navy personnel, family members, retirees and other patrons. Prue has been dogged in his pursuit of the highest standards in program management and accreditation. In 2012, his MWR team was the first-ever military installation to win the coveted National Gold Medal Award presented by the American Academy for Park and Recreation Administration. Prue's team also currently holds the Commander Navy Installations Command 5 Star Accreditation, which exemplifies the highest standards of MWR programming, professionalism, financial performance and superior customer service.
We began planning for this campaign with a list of adjectives encapsulating the true spirit of park and recreation professionals, because we want the world to know what we already knew about the people of parks and recreation.

We are strong.
We are confident.
We are selfless.
We are passionate.
We are driven.
We are essential.
We Are Parks and Recreation.
Kristine Stratton is NRPA's President and CEO.