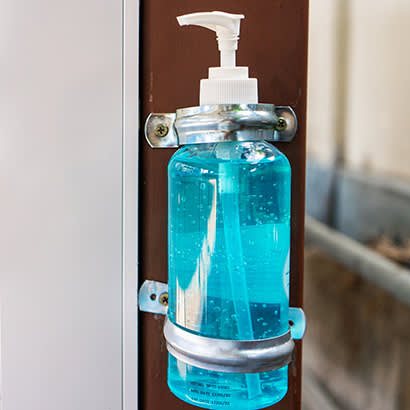 For an enhanced digital experience, read this story in the ezine.
From best practice to next practice, the top 10 trends impacting the field
On March 1, 2020, it was business as usual in the United States. By June 1, however, the world looked dramatically different — Disney closed, the NBA paused, Fourth of July celebrations and large public gatherings were canceled, and more than 50 percent of park agencies faced budget cuts into 2021. What can we expect by October 1? Who knows?
Predictability, stability and the status quo are passé. Welcome to the era of adaptability, agility and innovation.
Why Next Practice?
As we enter a very different Park and Recreation Month compared to past years, two things are abundantly clear: (1) park and recreation professionals have never been more essential; and (2) pre pandemic ways of doing things must change.
A wise person once said, "We cannot solve our problems with the same thinking we used when we created them." Similarly, best practices from a pre-pandemic era will not help us chart the future of our profession.
We need to move away from best practices and embrace next practices.
This does not mean discarding everything you know from the past, but rather letting go of the "way you've always done it" to create and embrace a new way of doing things.
To view some key differences between following best practices and creating next practices, see the chart in the ezine.
Top 10 Next Practices
This initiative to determine the top 10 next practices started with me posting a daily trend to social media for all of April 2020 and then morphed into a national survey with participation from 879 respondents from 42 states and the District of Columbia. Respondents were asked to prioritize the top 10 trends they personally agree with the most and the top 10 trends that will impact them professionally the most.
The respondents were approximately 65 percent female and 35 percent male, with one respondent identifying as non-binary. From an age standpoint, 53 percent of all respondents were between the ages of 35 and 54; with 26 percent in the 18 to 34 group, 21 percent in the 55 to 74 group and less than 0.5 percent in the 75 and older group. See the chart in the ezine.
The trends were ranked by Survey- Monkey using a combination of the total responses for each choice and the weighted average (calculated by where respondents placed the option in their list) of the respondents' choices. Following are the top 10 trends from the survey (Note: This is not an attempt to simply predict future trends, but rather to collectively shape them):
1. In-person offerings and virtual programming will coexist.
At the beginning of March 2020, a miniscule number of park and recreation agencies likely had virtual recreation programming. As the pandemic-induced shutdowns began, the city of Watsonville, California, launched one of the earliest virtual recreation centers, whereby patrons can access programming and resources online. Since then, NRPA Parks Snapshot data has shown that as of mid-April, more than 60 percent of agencies have launched virtual recreation programming, offering everything from virtual fitness classes and sports camps to virtual teen and senior centers.
Even as in-person programs restart, there will be opportunities to continue virtual offerings to serve audiences that may be unwilling or unable to participate in person due to health, transportation, bad weather or any other reason. In addition, virtual programming can help agencies grow program participation beyond their limited facility space and target users who live beyond their geographic boundaries.
2. People will view access to parks/outdoors as a right, not a luxury.
As the pandemic shut down everything, the one avenue for maintaining people's physical and mental wellbeing were the parks, open spaces or trails they could access. The Tennessee Department of Environment and Conservation and South Dakota Game, Fish and Parks Department both estimate 30 percent or higher visitation rates at their state parks compared to last year. The Connecticut Trail Census reported a 216 percent increase and the Virginia Capital Trail saw a 65 percent increase in trail usage compared to last year.
This increased usage will result in increased advocacy and, hopefully, funding support, as individuals in their communities expect park access and their leaders to embrace the goal of everyone having access to a quality park within a 10-minute walk of home as a minimum standard. In the spirit of the times, it is even more important that parks are not only accessible, but also welcoming for all.
3. Zoom will be a verb.
Web conferencing is an essential part of how people keep up with personal connections (Zoom birthday parties, anyone?) and professional responsibilities. The most popular platform in the United States is Zoom (43 percent market share) followed by GoToWebinar and Webex. In the United States alone during March 2020, Zoom had 300 million people in daily meetings, while Webex logged 14 billion meeting minutes globally.
These virtual meetings have illustrated that not every meeting needs to be in person or requires people to jump on a plane or drive several hours to attend. Additionally, while a digital divide still exists, virtual public meetings should be a requirement in future park system planning efforts to provide additional engagement avenues for those who can't attend in person.
Besides the obvious efficiencies for time and travel costs, virtual meetings will positively impact the environment as we reduce our carbon footprint (and buy fewer pants, too).
4. Basic personal hygiene and public sanitation requirements will increase by significant levels.
This was the number one trend participants agreed with personally. Along with increased personal handwashing, public sanitation requirements and community expectations will be significantly higher. The foremost question users will have as they determine participation will be: "Is it safe for me, my child or my family?"
The new safety and hygiene standards already require increased personal protective equipment, including gloves and face masks, particularly for customer-facing environments. Agencies will implement new cleaning guidelines for office spaces and recreation facilities, resulting in increased staffing and additional time between classes and rentals to ensure compliance. Park structures and amenities, including playgrounds, benches, picnic tables and outdoor exercise equipment — that were not expected to be sanitized previously — will require disinfecting as well.
Agencies may have dedicated staffing positions (e.g., hygiene stewards or chief hygiene officers) to help monitor safe hygiene practices and physical distancing.
Needless to say, all of these will result in incremental costs for departments that should look at opportunities to partner with hospitals and hygiene and sanitizer product companies to provide the stamp of approval for their disinfecting practices.
Currently, the best marketing pitch is not the newest facility nor the cheapest program, but the safest experience.
5. Our understanding of truly essential workers will change.
Healthcare professionals, grocery store workers and teachers are professions that have been repeatedly highlighted, and deservedly, as essential workers.
At the same time, park and recreation professionals performed all those roles. From handing out masks (e.g., Hilton-Parma Parks and Recreation, New York) and providing emergency health services (e.g., Broward County Parks and Recreation, Florida: drive-through COVID-19 testing sites), to serving meals (e.g., Baltimore County Parks and Recreation, Maryland, and Indy Parks and Recreation, Indiana) and virtually teaching everything from STEM programs to baking — park and recreation professionals did it all.
As we celebrate our essential park and recreation professionals, how can agencies and academic institutions tell this story to attract and recruit the Gen Z audience that is not just looking to make money, but rather make an impact?
6. Permanent office spaces will shrink as work from home and remote working become an expectation, not a perk.
A number of P&R roles will require a presence in the office, but COVID-19 has clearly demonstrated that it is not required of every role and not every single day.
Considering the growing commute times in large urban systems, the desire for better work-life balance and flexibility by the millennial and Gen-Z workforce, and technology that connects us at all times, remote working is very appealing. According to a Glassdoor study, 89 percent of millennials would choose better benefits over a pay raise, while the 2019 State of Remote Work report states that U.S. companies that support remote work have 25 percent lower turnover. What's more, 71 percent of U.S. respondents agree that the ability to work remotely would make them more likely to choose one employer over another.
As agencies compete to hire and retain the best talents, flexible and remote work policies will be a competitive advantage. These policies can also help lower costs by reducing physical footprints for offices, parking, etc. Also, agencies could be more inclusive in hiring non-traditional and differently-abled staff who may be able to do great work, given that it doesn't matter "where" they do it from.
7. Customer experiences will be more faceless and/or touchless.
This is where the pandemic has accelerated an existing trend. A two-year study from McKinsey Global Institute suggests that by 2030, intelligent agents and robots could eliminate as much as 30 percent of the world's human labor, displacing the jobs of as many as 800 million people while creating new ones. The fear of contact that many immunocompromised individuals have will accelerate the touchless experience, while job losses from artificial intelligence and automation will make experiences more faceless.
From online registration to digital payments, this already occurs in parks and recreation nationwide. The front desk experience at recreation centers could omit desks and feature only self-serve kiosks with guest service attendants or a plexiglass barrier and touchless/cashless payments similar to many grocery stores today. More mobile-friendly and ADA-accessible websites will ensure customers can find all information on their personal device and minimize the need for face-to-face engagement to the actual participation in a program or activity.
8. Offer less handshakes and more fist bumps or namastes.
This may, hopefully, be a shortlived scenario but could lead to some awkward interactions.
Agencies will need to be sensitive to individual comfort levels around preferred greetings — whether it is for an in-person interview or meeting or for greeting community members in the park or at an event. Just like professional athletes have their signature handshakes with their teammates, agencies could create their own signature greeting that could become a shared language among their staff.
9. Being busy is less important than being present.
For too long, we have been in a culture that glorifies busy. Agencies have built an effort-based culture where being busy is often equated with being productive.
The pandemic has made us take a collective pause, slow down and be mindful. More people will realize that the treadmill of life that individuals and organizations are on is not sustainable. Agencies may better define their core offerings, stop trying to be all things to all people and learn to say, "No."
It would be a tragedy if we didn't continue to get outside and smell the roses (or walk the trail), especially since that is something that we, in parks and recreation, tell everyone else to do. Be. More. Present.
10.Esports will continue to grow exponentially with virtual versions of major sports.
This is yet another case of someone's crisis becoming someone else's opportunity. As sports events and leagues started getting canceled, playing and watching esports began to accelerate.
Verizon reported that U.S. peak-hour usage was up 75 percent in the first week of quarantine and Twitch, one of the world's biggest streaming platforms for gamers, estimated it had grown its audience by up to one-third in March alone.
From NBA 2K20 to Virtual Madrid Open Tennis, every major sport dove deeper into esports. NASCAR has been one of the most successful with its eNASCAR Series, attracting a peak of 1.3 million viewers for one race.
Esports is now mainstream and, even without the live event spectators, provides significant opportunities for community engagement. Agencies should continue building dedicated esports spaces, providing it within summer camp offerings and partnering with local academic institutions, tech companies, hardware providers and gamers to, eventually, make esports one of their core program offerings.
A Moment of Zen:
Keep evolving. Today's next practice will become tomorrow's best practice.
How Your Organization Can Be a Next Practice Organization
1. Champion true diversity, equity and inclusion of people (and ideas).
The best ideas come from the most diverse perspectives and life stories. A 2018 Boston Consulting Group (BCG) study of 1,700 different companies across eight countries found that "increasing the diversity of leadership teams leads to more and better innovation and improved financial performance." Companies with more diverse management teams have 19 percent higher revenue due to innovation compared to those with below average diversity.
Park and recreation agencies can benefit from this diversity-innovation premium when leaders intentionally support and elevate diverse perspectives and differing voices throughout the organization.
In the end, let the best idea win!
2. Build a blame-free culture that supports failure.
Emulating best practices allows for fail-safe strategies that help you do just enough so that you "don't fail," but don't necessarily ensure you "do succeed." Henry Ford, Walt Disney, Steve Jobs, Reed Hastings and Elon Musk didn't build Ford, Disney, Apple, Netflix or Tesla/SpaceX, respectively, by trying "not to fail." They did it by repeatedly failing and innovating until it worked.
Round Rock Parks and Recreation Department in Texas utilizes a "Shark Tank" style approach where staff present new ideas, service or events that the department funds, resulting in such successful events as Pop Up Play Day and Water Adventure Camp.
The Milwaukee Public Schools Department of Recreation and Community Services (Milwaukee Recreation) went further by combining a "Shark Tank" style activity as a part of its work with equity. Staff teams pitched ideas to help make an area of the department's offerings become more equitable to the community.
For these initiatives to sustain, it is important that leadership creates a safe space for new ideas and continues to support the staff even when they fail. If staff members are afraid of failure (and being blamed for it), they will seek tried and tested choices and simply do what they've always done.
3. Be open to "aha" moments beyond your own industry and geography.
Adopting existing best practices can help improve existing business models, but not when a pandemic may have entirely transformed that model.
Starbucks CEO Howard Schultz got the inspiration for expresso from visiting Milan and modeled the company from a coffee shop to become the third place (after home and work) in people's daily lives. What can your organization learn from the way the Prime Minister of New Zealand led her response to the pandemic, how the German Bundesliga restarted their soccer league without fans or what teachers and kids worldwide have done to adapt to e-learning virtually overnight?
A Moment of Zen:
Change is coming: Be the force for change or you will be forced to change.
Final Thought
In a world of Blockbusters, always be a Netflix.
Neelay Bhatt is Vice President of PROS Consulting Inc.