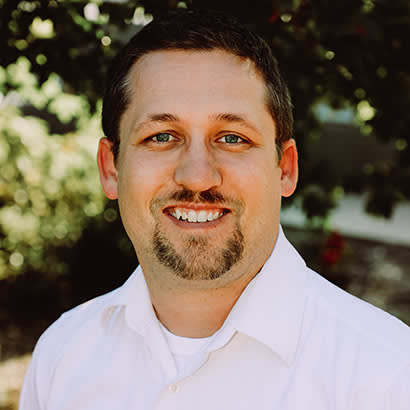 Shane Wampler began his park and recreation career as aquatics supervisor for Faribault Parks and Recreation in Minnesota. Today, Wampler is the recreation supervisor for City of Omaha (Nebraska) Parks and Recreation, where he is responsible for one of the city's community centers and continues his aquatics career by providing training for lifeguard instructors and, during the summer season, as an outdoor-pool supervisor. Wampler also helps oversee the agency's pickleball program, running "how-to" clinics for newbies and organizing quarterly tournaments for both new participants and experienced players alike. He even has won a few pickleball tournament medals himself.
Recently, Parks & Recreation spoke with Wampler to learn about his experience with pickleball and to get his thoughts on the sport.
Parks & Recreation: How did you get into pickleball?
Shane Wampler: We had a unit on pickleball in middle school, and I learned about the game then. I [also] took a lifetime sports class in high school where there was a unit on pickleball. I absolutely loved it and continued playing even after we had finished up that unit. Then, I went off to college, and at that point in time, I didn't really do a whole lot with pickleball. It wasn't as popular then as it is now, and there wasn't nearly as many opportunities just to go play. So, I didn't really do a lot with it until I got to Faribault, Minnesota, [in] 2012. I went to the Minnesota Recreation and Park Association state conference and they had a "how to play pickleball" session. I went to it and was reminded how much I absolutely loved the game. I went to my boss, the director, and told him I wanted to do pickleball. He said, "Sure, go ahead," so I started a pickleball club. I did that for about four years before I moved, and then I came to Omaha.
P&R: What does it take to put together a pickleball tournament?
Wampler: Here in Omaha, we have an indoor tennis center. I take that over and tape down temporary courts for pickleball, using painter's tape or masking tape. There are eight tennis courts, so I can fit up to 24 pickleball courts in that facility. I typically need about a dozen, so I only use about half the space. We use temporary nets. We run round-robin tournaments, so lots of people [play] lots of games. I put out notice to a mailing list of people who have participated in tournaments before. We've had people from as far away as South Dakota, Kansas, Iowa...come to these tournaments over the years.
P&R: Do you see a lot of new faces at the tournaments?
Wampler: It's a little bit of both! At our last tournament, about 80 people total signed up, and I want to say almost a quarter were people I hadn't seen before. It's super fun to see new folks come in and play against people they've never played before, and have a blast with it.
P&R: What benefits do you feel pickleball programs bring to communities?
Wampler: Pickleball is wildly popular with active older adults. I think the big reason for that is it's not as intensive as, say, tennis or racquetball. We find that some of the folks who either age out or aren't able to do some of the other sports the way they want to can still participate at a high level in pickleball.
P&R: Outside of work, what are your favorite pastimes?
Wampler: I have four small children, ages 7 and under, so that takes up lots of my personal life. I'm originally from the great state of Nebraska and am blessed to be back in Nebraska, so I'm a big fan of all things Cornhusker. And, I'm an inveterate reader — I'm constantly reading something or other.
Lindsay Collins is Associate Editor for Parks & Recreation magazine.