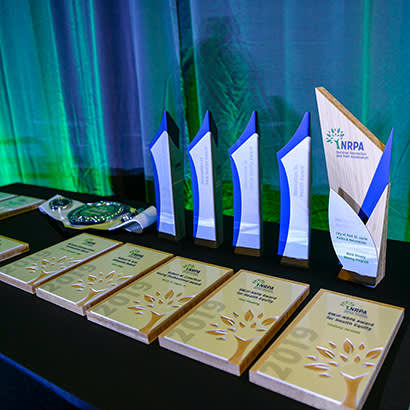 Awards season for parks and recreation starts this month, with applications opening for the NRPA Innovation Awards, Spotlight Awards, Fellowships and Scholarships, and the Robert W. Crawford Hall of Fame. The Innovation Awards showcase the inspiring work park and recreation agencies do to improve their communities through innovative practices in park design, health and wellness, conservation and social equity. There is no cost to apply for the NRPA awards.
Taking the Mystery Out of the Awards Process
New this year, NRPA presents the webinar, Taking the Mystery Out of the Innovation and Individual Awards Process. Representatives from the National Awards Committee will shed light on the process and help you create an engaging awards application. What can you do to make sure your application stands out from the rest? How does the scoring process work? And, what are some pitfalls to avoid? Join us Thursday, January 16 at 2 p.m. EST, to give your agency/yourself a better chance at receiving national recognition in 2020.