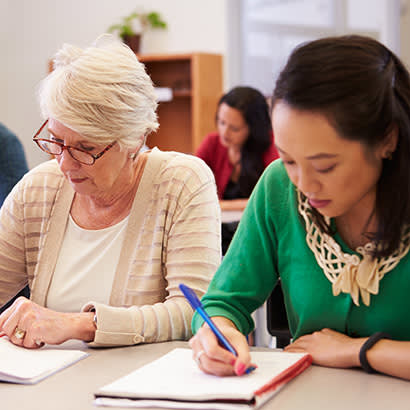 Whether you want to make a bigger impact on your community, keep your expertise fresh or improve your professional status, becoming a Certified Park and Recreation Professional (CPRP) will open the door to more and better opportunities. But, for some, even the thought of having to study and take the exam can be daunting. These test-taking tips will help you confidently prepare and reduce your anxiety:
Be prepared and create a study plan. Reviewing sections across multiple days will allow you to stay fresh and actively involved during the study process. Final cram sessions can add to your anxiety and do not create a long-lasting connection with the material.
Get a good night's sleep. Being well-rested can help with your concentration and physical feelings of exhaustion can exacerbate your nerves.
Eat a nutritious meal prior to testing. Healthy foods that promote steady energy levels will help keep you focused. Feelings of hunger or tiredness after a sugar crash can distract test takers from the job at hand.
Plan to arrive early at the testing site to avoid feeling rushed and flustered when you arrive. Prepare the night before so you feel in control the day of the exam.
Take a deep breath! Focusing on and controlling your breathing can help quell physical feelings of anxiety.
Read carefully! Read each question fully and be sure to take the time to review each multiple-choice answer before selecting one.
Answer each question on the exam. Because your score is based on the number of correct questions answered (and not a percentage), any unanswered question is an automatic zero.
Watch the clock and pace yourself. You can flag questions on the exam you are not sure of and return to them before time is up.
Finally, be your own cheerleader! Have a positive mental attitude and remind yourself, "I can do this!"
Becoming a CPRP can bring endless opportunities to your career and the certification process does not have to be intimidating. Just ask the more than 6,000 CPRPs across the country who have successfully achieved the certification.
To receive a free online CPRP prep course, make sure you apply by February 29, 2020.
Molly Sullivan is NRPA's Certification Manager.