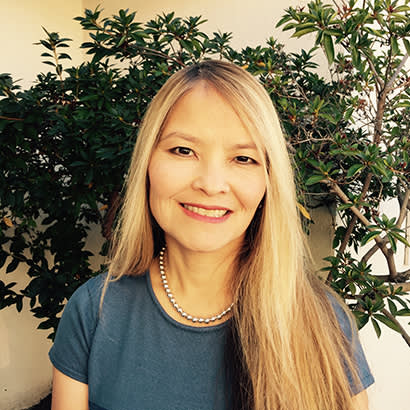 For an enhanced digital experience, read this story in the ezine.
Alright, I'm just going to be honest…2020 hasn't been the best of years — not even close! And I'm quite certain you share my sentiment that this year could not end soon enough. While I shall spare you the litany of reasons why 2020 wins "the worst kickoff to a new decade" award, instead, I'll explain why park and recreation professionals made an indelible difference in the lives of the community members they serve every day. In fact, I would sum it up in one word: resilience.
During the early days of the coronavirus (COVID-19) pandemic when many cities and states had issued various levels of shelter-in-place mandates, park and recreation agencies across the country quickly pivoted their operations to offer essential services, including transforming their facilities into shelters to protect the most vulnerable — people experiencing homelessness — from this highly infectious disease. When schools closed due to COVID-19, park and recreation staff made sure children who depend on meal-assistance programs would not go hungry. And, even as the pandemic catapulted the country into an economic crisis and park agencies were forced to cut their operations budgets, staff showed their resilience by staying the course. They made certain that parks, trails and open spaces remained accessible to those working and learning from home, who needed an outlet for restoring their physical and mental health.
Resilience is something that the Columbus (Ohio) Recreation and Parks department knows about firsthand, especially when it comes to leveraging the power of nature, wellness and creativity to protect the environment. In the cover story, "Supporting Biodiversity's Building Blocks: Pollinators and Sustainable Habitat," on page 34, the city of Columbus' Betty Blockinger and Rosalie Hendon, along with NRPA's Michele White, discuss what made the Whetstone prairie such an important project for the community it serves. "Prairies are now one of the most endangered ecosystems on earth," according to the authors. "Restoring prairies is an important conservation priority."
Contributor LaDonna Baertlein also touches on the restoration of biodiversity within our urban systems in the feature article, "Biodiversity Lays the Pathway to Good Health," on page 40. Baertlein addresses why parks and open spaces are important components of urban greening and biodiversity, as well as offers case studies that support her assertions about their impact on our health. "Humans and microorganisms have a symbiotic relationship that relies on ecosystem fitness and biodiversity for optimal health outcomes," she writes.
Next, contributor Jon Kohl provides ways in which park and recreation professionals can enhance visitors' park experience in the article, "Heritage Interpretation Enriches the Park Experience," on page 46. "It is not enough to take a nature walk with a ranger who spouts information. Rather, that individual should guide visitors to create meaning about places they visit and through the emotional relationship that emerges…." Kohl writes.
As we close the book on 2020, I'd like to leave you with this thought: As park and recreation professionals, you are not only essential to your communities, but also your resilience, by far, has been the silver lining in what has been a most challenging and extraordinary year. On behalf of the entire Parks & Recreation magazine staff, we wish you a healthy and joyful winter season!
Vitisia "Vi" Paynich is Executive Editor, Print and Online Content at NRPA.