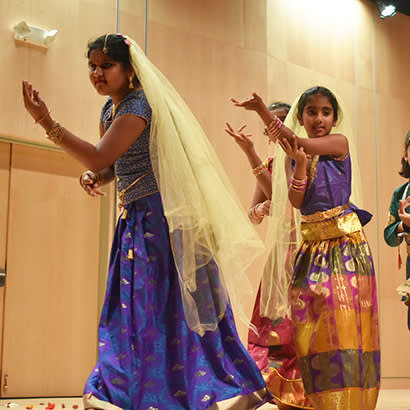 Each year since 2003, the city of Longmont, Colorado, hosts an event dedicated to celebrating its diversity. The Inclusive Communities Celebration provides residents with the opportunity to participate in activities and connect with others to learn about the rich cultures they may not otherwise be aware exist within their community. "We saw the need to educate [community members] about the different cultures within the city of Longmont, and created the event as a way for [them] to educate each other about the different culture groups that live and work in Longmont," says Adriana Perea, community relations specialist for the city of Longmont.
The event features upwards of 25 participating groups, including Intercambio Uniting Communities, Hindu Swayamsevak Sangh Association - Longmont, Native American Rights Fund, Peruvians Northern Colorado and Longmont Bagpiper, to name a few. The groups contribute voluntarily and provide food, music, traditional dress, art, performances and a variety of other cultural displays and activities that allow attendees to see and experience aspects of the cultures represented. While the Longmont Multicultural Action Committee provides the resources necessary for hosting the event, the contributions from the community are what bring the celebration to life.
In its first year, the event drew 200 attendees, and this number grew to 700 people during the 2018 celebration. "The event has created a more culturally connected and educated community," says Perea. "The most active participants in the celebration have connected in a meaningful way that breaks cultural barriers and has resulted in a more inclusive Longmont community."
Lindsay Collins is the Associate Editor for Parks & Recreation magazine.