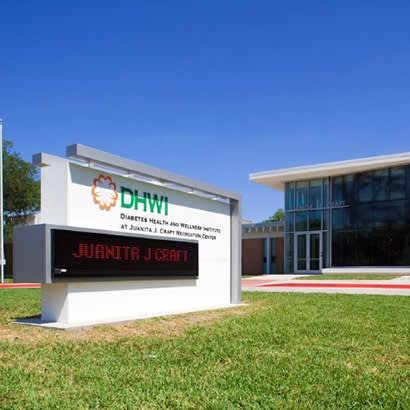 The concept of a "community hub" is certainly not a new one! However, it has received attention and gained significant traction over the past several years, most notably, by several library systems across the country that are reinventing themselves to become social services hubs that offer a variety of social services to meet the needs of the community. Local parks and recreation, being the cornerstone of nearly every community — places where everyone can go to be active, healthier, connect with nature and the community as a whole — are also uniquely positioned to serve as health and wellness hubs in communities across the country.
What Is a Community Hub?
A "hub" is defined as "the effective center of an activity, region network." And by extension, a "community hub" is a central gathering place and access point for a variety of programs and services — such as wellness programs, healthcare, childcare, education, employment and other social services, cultural and recreation opportunities, among others. Typically, the majority of community hubs respond to the health and wellness needs of the community and can be established in many different settings, including healthcare, churches, libraries, schools and community centers. While the range of services offered by community hubs may look different from community to community, they all serve as a gateway to the community and are essential because they:
Showcase the range of services available in the community, thereby resulting in "easy-to-find" community resources
Provide year-round or pop-up services in an accessible location or, alternatively, serve as a referral point for services
Serve as gathering places for community members and visitors, which result in improved community connectedness and inclusion
Promote results-driven, multisector partnerships among community businesses and organizations
Improve the efficiency, affordability and sustainability of community services from the pooling of community resources, a significant benefit to under-resourced and underserved communities
Many local park and recreation agencies are already positioned as community health and wellness hubs and offer a wide range of programs and services, including access to healthy foods by way of farmers markets, community-supported agriculture programs, older adult congregate and home-delivered meal programs, as well as afterschool and out-of-school time meal programs for youth; unstructured and structured physical activity opportunities, including evidence-based chronic disease prevention and management programs; social, emotional and mental health services and opportunities; educational and enrichment programs; transportation assistance; social services assistance and referrals, as well as connections to healthcare services.
Establishing Health and Wellness Hubs in Dallas County, Texas
A few weeks ago, I visited the Baylor Scott & White Health and Wellness Center (BSW HWC) in South Dallas. This center, established in 2010, is the result of a public-private partnership between Baylor Scott and White Health (BSWH) and the Dallas Park & Recreation Department to proactively address residents' health and wellness needs, particularly those with high rates of chronic diseases, as well as frequent emergency department utilization and inpatient hospitalizations. Its basis was the Juanita J. Craft Recreation Center, which was reconstructed to include a family health clinic that includes such assets as walking trails, fitness rooms and athletic fields. For this hub, access to clinical care, nutritious foods, health education and engagement in physical activity are the major priorities that have been identified to address the multiple chronic conditions that adversely affect the health of this community. BSWH or Dallas Park & Recreation staff greet you as you enter the center, and a team of healthcare professionals, which comprises a physician, nurse practitioner, behavioral health therapists, social workers, medical aides, nutritionists and community health workers, serves the family health clinic. For many years, the recreation center was underutilized, but since the opening of the reconstructed health and wellness center, more than 5,500 community residents have become members and have participated in one or more education and wellness services, including nutrition education and cooking demonstrations, afterschool and summer-meal programs, fitness classes, a farm stand and bible study. In addition, the center offers an internship program through which more than 178 students exploring public health careers have been trained in nutrition and community outreach.
"The repurposing of the Juanita J. Craft Recreation Center has changed how we do programming, as well as the types of programs and services offered throughout the city," says Crystal Ross, assistant director for Dallas Park & Recreation Department. The model created and implemented there has shown significant improvements in the health of the community and both organizations, alongside their other community partners, have already begun discussions for the transformation of an additional six recreation centers to health and wellness hubs.
While the transformation of local park and recreation centers is not feasible in many communities, the concept of being a central access point where a variety of programs and services can be obtained, or from which community members can learn and be referred to other community resources, is and will continue to be instrumental as the health and wellness needs of an increasingly diverse population continue to grow — and funding for health and wellness and social services remain at level funding or is reduced. The opportunities for local park and recreation agencies to continue (or begin to) position themselves as community hubs are endless. This position is a critical role in building economic and social cohesion in communities across the country!
Lesha Spencer-Brown, MPH, CPH, is NRPA's Health and Wellness Senior Program Manager.