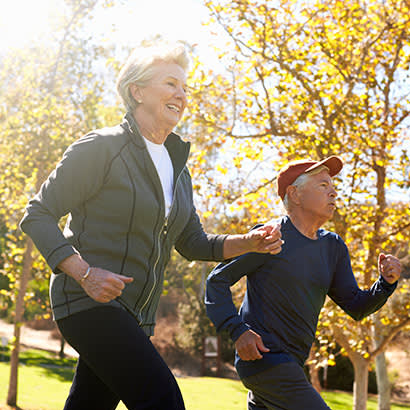 Ensuring that everyone has access to high-quality park and recreation amenities is the essence of NRPA's mission. An example of this focus is the 10-Minute Walk Campaign, a partnership among NRPA, The Trust for Public Land and the Urban Land Institute. This coalition works to ensure there is a great park within a 10-minute walk of every person in every neighborhood in every city across the United States.
Having access to high-quality parks does not by itself ensure usage of these essential amenities. Another important factor is awareness. Making sure residents are fully aware of the park and recreation amenities and programming available to them, where to find them and what activities are offered — as well as residents' perception of the quality and other characteristics of a park — are all crucial factors in whether they will use a park and its facilities.
NRPA commissioned GP RED, a nonprofit that provides research, education and development for health, recreation and land agencies, to better understand how awareness drives park and recreation usage. The recently released Awareness and the Use of Parks and Recreation report evaluates how access and knowledge spark park and recreation use and provides a road map for park and recreation leaders to follow when developing and executing an awareness strategy.
Why Are People Not Using Park and Recreation Offerings, and How Do They Want to Be Reached?
A review of survey data collected from 2005 and 2017 by GP RED, GreenPlay LLC and RRC Associates finds that the second most significant barrier keeping people from enjoying park and recreation amenities in their communities is being unaware about the programs offered at those facilities. (The most cited barrier is a lack of time.) Nearly 3 in 10 respondents report that they are not aware of the park and recreation offerings available.
The same survey data identifies three communication vehicles to learn about park and recreation offerings. Most residents (54 percent) indicated a preference for email, followed by internet/agency website (49 percent) and local media (39 percent).
Building on this theme, the researchers also included case studies from two local park and recreation agencies — Montgomery County, Maryland (as part of the Maryland-National Park and Planning Commission) and Cary, North Carolina. A key finding from the studies is that a lack of awareness is a significant factor in residents not using the park facilities and services in their communities.
Actions Agencies Can Take to Build Awareness
The main takeaway from the research is that building awareness of available park and recreation amenities and programming is critical for increasing usage of these offerings. The report lays out a three-step strategy to achieve this goal. The first two steps focus on the agency performing an honest assessment of current offerings and community needs, while the third step involves the development and execution of a communication plan.
Completing an up-to-date component-based inventory and levels-of-service (LOS) analysis to ensure an accurate and objective assessment of what is available in the community.
Conducting a thorough needs assessment study to understand perceived proximity and awareness of residents. The study should address perceptions of usage, knowledge of offerings, barriers and constraints to utilization, how residents currently find out about offerings, how they prefer to find out about offerings and their perceptions of safety.
Developing and implementing a three- to five-year strategic marketing and awareness plan.
How to Build and Implement a Marketing and Awareness Plan
Next, the report provides park and recreation leaders with a step-by-step guide on how to develop and execute a strategic marketing and awareness plan:
Step 1 – Develop a consistent brand. Define how the agency wants to be perceived by residents and identify the tactics that will promote that perception.
Step 2 – Develop goals for the marketing and awareness effort as a whole. These are goals that go beyond "increasing awareness" or "attracting new users." Instead, the marketing and awareness efforts should translate the desired unique brand into tangible goals that can influence the overall direction of any strategy.
Step 3 – Define target markets and segments. While park and recreation agencies strive to serve all people, residents of different communities have different needs and desires. As a result, what they expect from their local park and recreation agencies will also differ. Focusing efforts on market segments streamlines communication and allows an agency to communicate more effectively and directly to a select group, rather than having a set of messaging that fails to resonate with individuals.
Step 4 – Define the goals for each channel of communication. Because of the nature of park and recreation services and the different audiences agencies may serve, marketing channels to increase awareness can take various forms. Park and recreation agencies should select communication channels with specific target markets in mind. For example, agencies may be more successful in reaching millennials for fitness opportunities through promotions delivered by mobile applications and social media efforts.
Step 5 – Define the content guidelines for each channel. Content guidelines can be thought of as the "dos and don'ts" for each marketing channel. These guidelines allow for more consistent and focused messaging (look, language, content) across all platforms, reinforcing the brand, story and goals of the marketing and awareness efforts.
Step 6 – Define evaluation methods for marketing efforts. Marketing and awareness campaigns may involve some trial and error as part of the process. Park and recreation agencies should evaluate their efforts for effectiveness and be willing to make changes. Park and recreation professionals should base their evaluation methods on the brand, segments, goals and content that are unique to their agencies to establish and reinforce an authentic brand.
I encourage everyone to review the full Awareness and the Use of Parks and Recreation report, to understand the importance of building awareness of your agency's offerings and to gain a detailed strategy for how to develop and implement a marketing and awareness plan.
Take the next step and make sure a member of your agency's team earns the new NRPA Marketing and Communications Certificate. Students working through the certificate will develop a strategic marketing and communications plan that fits their agency's unique circumstance. They do this by applying material through an interactive worksheet that allows them to investigate case studies, while also applying the concepts to their agency's context. The four courses within the certificate focus on needs assessment, strategic planning, implementation and evaluation. Learn more about the Marketing and Communications Certificate.
Kevin Roth, Ph.D., is NRPA's Vice President of Professional Development, Research and Technology.