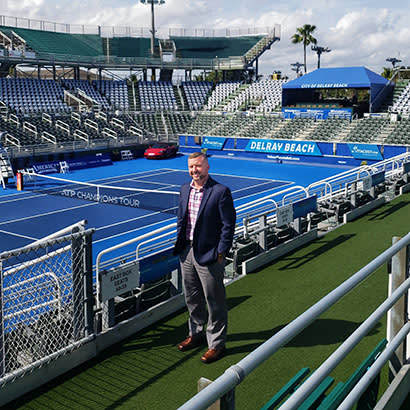 A few years ago, I began looking for the next step in my career and seeking an opportunity to become a director-level administrator. With more than 15 years of experience, 10 of which were in administration, I have a diverse résumé within many elements of parks and recreation. After carefully reviewing various job openings, I applied and interviewed for three notable director-level positions but fell just short on all three. Age should not be a factor, but, since I was a younger professional, it seemed as though it played into the equation.
I began searching for a way to solidify myself as a viable candidate, regardless of my age, and the CPRE certification offered me that opportunity. The prerequisite — seven years as an administrator — would demonstrate leadership and organizational experience, while being able to pass the exam would indicate a benchmark level of competence, knowledge and understanding.
After becoming certified, I interviewed once again. This time, I received an offer letter. It is not to be assumed my selection was simply based on the CPRE certification. However, it was certainly a topic of discussion during the interview process and helped me prepare for the interview and answer questions from a different perspective.
Unlike the CPRP test, there is no study guide for the CPRE exam. Instead, it is recommended that candidates read Management of Parks and Recreation Agencies. I found the text to be a thorough, straightforward read with valuable insights into our profession. Side Note: It's also a great resource for CAPRA certification requirements.
With the CPRE certification and the knowledge base gained from the Management of Parks and Recreation Agencies text, I had less apprehension during the transition into my new role as an assistant director.
To learn more about the CPRE certification, visit www.nrpa.org/CPRE.
Samuel R. Metott, CPRE, is the Assistant Director of Parks & Recreation for the City of Delray Beach Parks & Recreation Department.