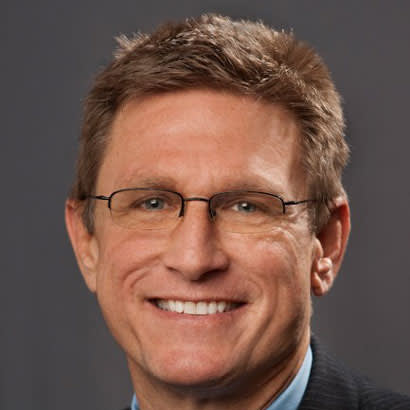 In 2008, I was fortunate to be a part of a parks team that partnered with researchers and pediatricians at the University of Miami Miller School of Medicine to prove one simple concept: park afterschool programs have a positive impact on children's health. This was an important benefit that needed a credible body of evidence to ensure the Great Recession would not result in the closing of county recreation centers. While the past 10 years have been a rather circuitous funding journey for many local park agencies, NRPA's priority of making the case for evidence-based and properly administered programs as the first line of defense in the obesity epidemic helped ensure the survival of afterschool programming nationally.
This month's NRPA Health and Wellness Issue reminds us that, while park-based physical activity and nutrition programs are proven to be effective for children 6 to 14 years old, it's teens who are often forgotten. Teens are among those most vulnerable to at-risk behaviors and violence. Nearly 70 percent of urban youth have experienced some form of direct or witnessed violence in their neighborhood. Teens of color are disproportionately more likely to be exposed to violence and less likely to receive services for their mental health needs. The ongoing insistence that public schools prioritize academics has refocused attention on park afterschool programming as a practical venue for teaching social-emotional skills to teens. Park afterschool programs are uniquely positioned to teach and reinforce the resiliency skills necessary for teens to develop as healthy and productive citizens.
According to the CDC, suicide is the second-leading cause of death among adolescents in the United States. Recent data shows that more than 15 percent of high school students reported having seriously contemplated suicide in the preceding year. Suburban Parkland Florida's Recreation and Enrichment Center (P-REC) demonstrates its commitment to mental health through park partnerships and programming after one of the most traumatic mass school shootings in recent history. Nationally, teen suicides jumped more than 75 percent between 2007 and 2017 and in South Florida alone, five teen suicides — two of which were youth impacted by the Marjory Stoneman Douglas High School shooting — have occurred in the past six months. Training in how to help teens who experience thoughts of suicide is vital for all afterschool-care park professionals.
Collaborative park programs that include internships, job placement and continuing education are producing the most successful teen outcomes. University and park collaborators are focusing on infusing socio-emotional learning into enrichment activities, such as meditation, which includes a combination of guided imagery, compassion building and relaxation breathing. Teens describe these meditations as helpful in reducing anxiety and staying calm while under stress.
Park afterschool programs are a vital community resource for educational support, job skills and evidence-based mental health promotion for diverse teens. Programs using meditation, sports, recreation, arts and civic engagement to facilitate cognitive growth and development of life skills foster resilience in our youth. This can insulate them from at-risk behavior and provide critical coping skills in the wake of misfortune and tragedy.
Jack Kardys recognizes Stacy L. Frazier, Sarah E. Messiah, Emily M. D'Agostino and Eric Hansen for their contributions to research on behalf of the parks profession.
Jack Kardys is NRPA's Chair of the Board of Directors.