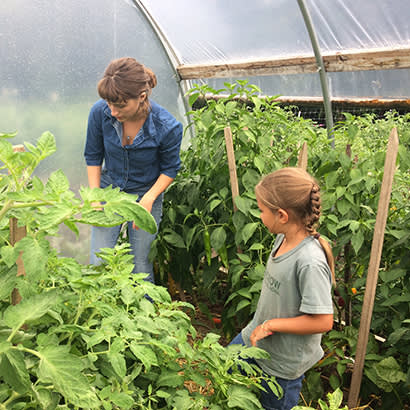 In the foothills of Appalachia, Kentucky, sits Berea, a small rural town that was incorporated with the founding of Berea College in the late 19th century. It boasts a rich history of educational and community-centered commitments and, as a gateway community connecting the Western Bluegrass to Eastern Kentucky, is a geographic hub and convergence point for the challenges and solutions that affect the well-being of the region's families.
Grow Appalachia is a strategic initiative of Berea College, and for nearly a decade, it has served as a resource to help Central Appalachian communities grow, prepare, preserve and market as much of their own food as possible. In 2016, Grow Appalachia focused on addressing food insecurity affecting Berea's youth and launched Berea Kids Eat as a solution. Berea Kids Eat, the first college-sponsored USDA Child Nutrition program, provides summer and afterschool community meal opportunities to youth ages 18 and under at dozens of community sites.
Berea Kids Eat not only aims to address hunger, but also to develop neighborhood-based solutions to increase access to healthy food and encourage a safe space for physical activity. It established a community garden meal site in 2016 at a blighted lot, with issues of water pollution, litter, invasive species and drug use. Within just a few years, the garden has started to revitalize the neighborhood and has expanded to provide youth gardeners the opportunity to market their own produce.
With the support of the NRPA and Walmart Foundation's 2019 Increasing Access to Healthy Foods grant, Berea Kids Eat will further expand partnerships between the community garden, Berea Parks and Recreation Department and Berea Farmers Market to increase accessibility to healthy produce in underserved neighborhoods. It will also establish a summer meal site and Junior Farmers Market, which will provide support and space for kids and teens to sell backyard produce, self-created art and value-added products, as well as scholarships for them.
Through these expanded initiatives, Berea Kids Eat aims to enhance the daily lives of families, while also inspiring children to discover their potential future as farmers, professional chefs, public servants, home gardeners and cooks.
Martina Leforce is the Berea Kids Eat Coordinator for Grow Appalachia