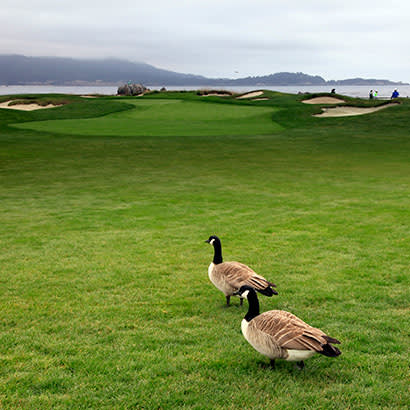 NRPA Connect is an online network of more than 62,000 park and recreation professionals who can answer your job-related questions, have probably dealt with and can offer advice on many of your challenges and can weigh-in on trending topics in the field. Check out one of this month's topics:
Geese on Golf Courses (this is always a popular topic) — a member asked how to effectively keep geese off parks and/or golf courses.
Several NRPA members offered the following suggestions:
"We had the USDA Wildlife Services relocate the geese every year! We helped round up, cage and release them elsewhere. We then bought a product to spray on the lawn areas, and the geese would no longer land on those areas. However, like any liquid spray application, it washed away when we got heavy rains."
"For years, we've owned and used Border Collies to chase them off. Basically, if you harass them with dogs enough, they move on."
"Green laser pointers work very well in harassing the geese, which seem to think the laser beam is a long, green "stick" that is going to get them. Get a decent one that projects the beam a good distance and use it on a regular basis and at night (more effective)."
"We put up a snow fence around the lake edge that made it difficult for the birds to get from the water to the grass. We also used a combination of a remote-control toy truck and a boat to make the areas less desirable. It was time consuming, but that combination seemed to work."
Log in to NRPA Connect today to read more suggestions for resolving this very popular issue.