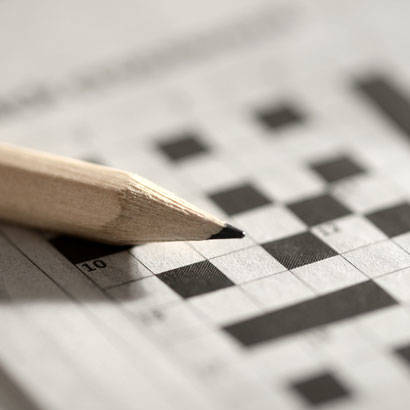 Test your park and recreation knowledge and download NRPA's monthly crossword puzzle!
After completing the puzzle, click here to check the answers to the crossword. The winners will be randomly selected and notified January 31, 2019.
Across
1 Group of people linked by local region, friendship and support for each other
6 Used a bench
8 Pump up
9 Shaped like a rainbow
11 Flag football score
12 Producer of natural and organic food for the nearby communities, 2 words
17 ___ roll (doing well), 2 words
18 One who manages property on behalf of others
20 Preserves
21 Low area where the land is saturated with water
22 Jetty
24 Evergreen tree
25 Tailed toys that fly high
27 Great gymnastics score
29 Environmental watchdogs, abbr.
31 "Agreed!"
32 Go on a donkey
33 More wealthy area outside the city
Down
1 Dreams up and manufactures
2 Night flier
3 Ordinary
4 It will keep the drinks cool
5 Motion supporting vote
6 Justice and fairness in the administration of public policy, 2 words
7 Small boy
10 Raced
13 Like secret messages
14 Michigan or Huron
15 Specially assigned projects
16 Brought back to original condition
19 State nicknamed "The Last Frontier"
21 Crispy cookie
23 One who takes advantage of a park's facilities
26 April 15 payment
28 Evening, for a poet
30 Exercise, for short